12 Steps to Creating a Social Media Strategy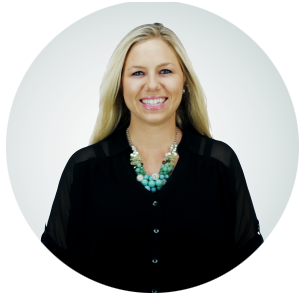 By Ashley Summerer, Social Media Specialist
Eighty percent of businesses are now on social media—and that means it's time for your company to enter the social sphere.  Follow these steps to start building a successful social strategy.
1.     Determine your goals.
Where does your business want to go? What does your business want to achieve? Once you determine your business goals, you can determine your social media goals—they go hand in hand.
Here's an example:
Business Goal – Increase revenue by 30 percent over the next year.
Social Goal – Generate sales leads through LinkedIn.
2.     Build your social task force.
You need to establish a social team that will own and manage the social process.  Your task force should include a community manager who owns and maintains the overall strategy, a content manager who writes and manages content, a brand ambassador who ensures that all posts stay on brand, and an analyst who measures all efforts and determines ROI.
3.     Know your audience.
Before you can reach your audience, you need to establish who they are.  The more you know about your customer, the better you can communicate with them. When you understand their pain points, frustrations, and needs, you can create content that will connect with them.  Your goal on social is to HELP your audience—not sell to them.
4.     Conduct a SWOT analysis.
By discussing your strengths, weaknesses, opportunities, and threats with stakeholders, you can determine how social media can impact your business.
5.     Choose your platforms.
Just because a social platform is available doesn't mean your company should be part of it. Choose your platforms based on where you will have the greatest opportunity to:
Reach your target market
Connect with influencers
Achieve the greatest ROI
Contribute great content to delight your customers!
6.     Develop content strategy.
Content is king! Content is the fuel of your social strategy, and it should relate to your goals and objectives. Start creating content by determining your brand story. What is your purpose? What makes you unique? Mobilize your employees to help generate content ideas. Content should interest your audience and address their needs—and give them a reason to keep coming back for more.
7.     Establish social media guidelines.
It's important to establish basic guidelines so that all employees know how they should—and should not—interact with your brand on social media channels.  Some brands even use their employees as brand ambassadors to help generate engagement. Establish the do's and don'ts before you get started.
8.     Social integration.
Don't forget: Social media is only one part of your overall marketing plan. They should be integrated so that all your efforts work together to achieve your business goals.  And don't forget your ultimate goal: to send the right information to the right person at the right time.
9.     Set up your channels.
It's time to start creating your social presence! Pull together your design and web resources and begin building accounts and brand identity on social media. Remember: Your brand's visual identity on social channels should be consistent with your company website.
10.  Establish your metrics.
How will you measure the success of your social strategy? Establish key performance indicators (KPIs) to track your progress along the way. Your engagement metrics (likes, shares, comments) are typically the most important to consider.
11.  Publish your content.
To stay on track, create your content calendar three months out.  Determine when you are going to post—and what you are going to post about—so you never run out of fresh content.
12.  Monitor, manage, measure.
And repeat it again and again! Social media is not a one-time project—it's a process of publishing, monitoring, and adapting. Once you post content, you must monitor it to see what is resonating with your audience and what is not working. Social media is all about trial and error; once you find what works, run with it! And don't be afraid to modify your strategy as you go along.
Now that you know the basics, it's time to get to work! Need help? Just ask us! We're experts at telling your brand story—and we love helping our clients create a solid social media strategy that achieves great results.
Was this helpful? Let us know! Give us a shout on  LinkedIn, Twitter, or Facebook.