Shooting Motion Control Time-lapses with the Syrp Genie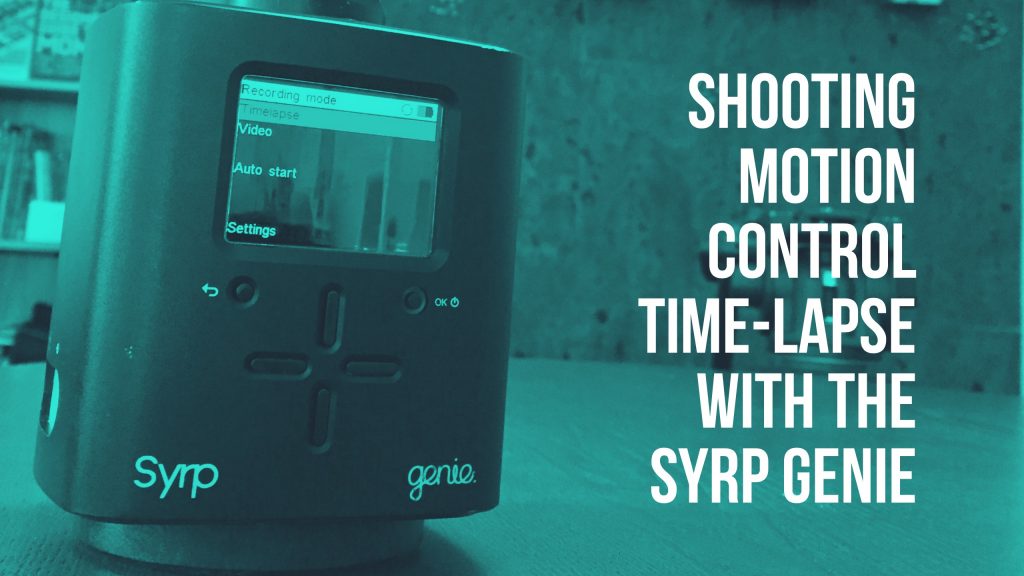 We're in the middle of redoing our Company Culture video. We've grown since 2013, and we have a lot of cool new people we want you to meet. One shot we wanted in our new video is a motion control time-lapse of our people working in our beautiful historic workplace. Here's how we did it.
We take pride in shooting our internal videos with our own gear, but the thing we were missing was a motion control rig – a device that mechanically moves the camera in programmed intervals. Just like any internal project, we had a tight budget for equipment rentals. We wanted a motion control rig that was affordable and rugged. So, after doing our research, we decided to go with the versatile Syrp Genie. And we fell in love.
In addition to the 360° Panning Mount, the Genie has a Linear Mount that can be used on sliders and all sorts of do-it-yourself rigs. Just tie off the two ropes, put the Genie on wheels and watch it pull your camera for a smooth tracking shot. We've never seen anything like the Syrp Genie! We suspect that's because there is nothing like it.
Click through our Instagram tutorial, or "Instatorial", on how to setup a 360° time-lapse or video with the Syrp Genie.
The Genie's interface was simple to learn. Select time-lapse or video from the main menu, customize your motion control settings, and push start. Saving your frequently used settings makes operating the Genie even easier.
There are two things you should know before investing in the Genie. The first thing is it's not very fast as a linear slider. It's max speed is 100cm / 25 seconds. However, when it comes to panning, the Genie can make 360° in a relatively snappy 6 seconds. This is assuming you do not exceed the Genie's recommended maximum load of 33lbs on a horizontal surface.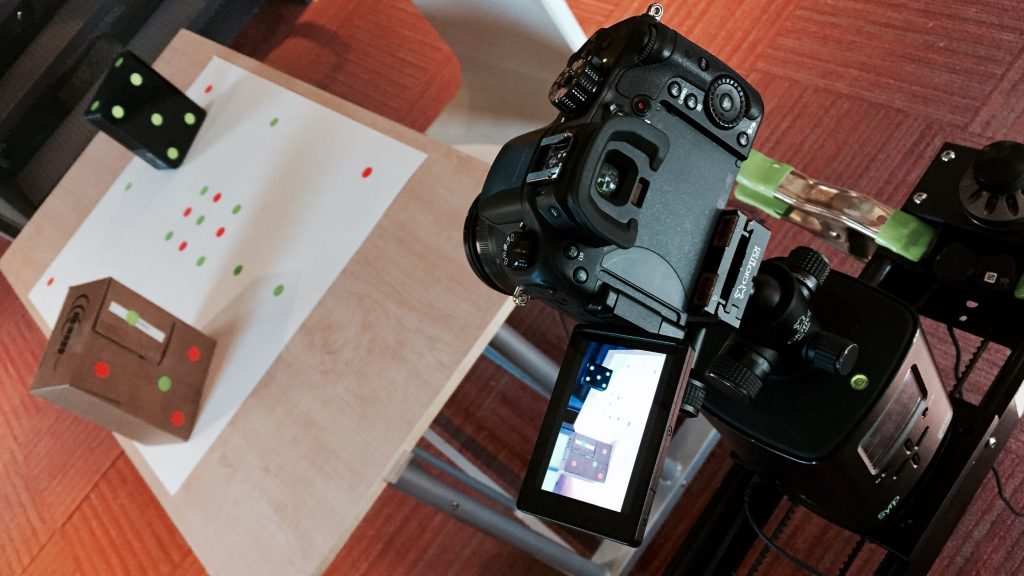 The other thing you need to be aware of is the Genie has a 3/8″-16 mounting screw, so will you need a tripod head with 3/8″-16 female threads to mount your camera to the Genie. We enjoyed using the Giottos MH1302 Medium Duty Ballhead.
We love how our motion control time-lapse shots came out; we can't wait for you to see it when we publish our updated company video. In the meantime, here's our first test shot while we were setting up the Genie:
We had a really great experience with the Syrp Genie, we just had to tell somebody about it. We highly recommend it for capturing motion controlled time-lapses for your next company video. Let us know if we can help!
To learn how to create your own Instatorials, check out our last blog post!