— Chris Milan, Director of Branding and Messaging
When it comes to B2B sales success, content is king—and the right story makes all the difference.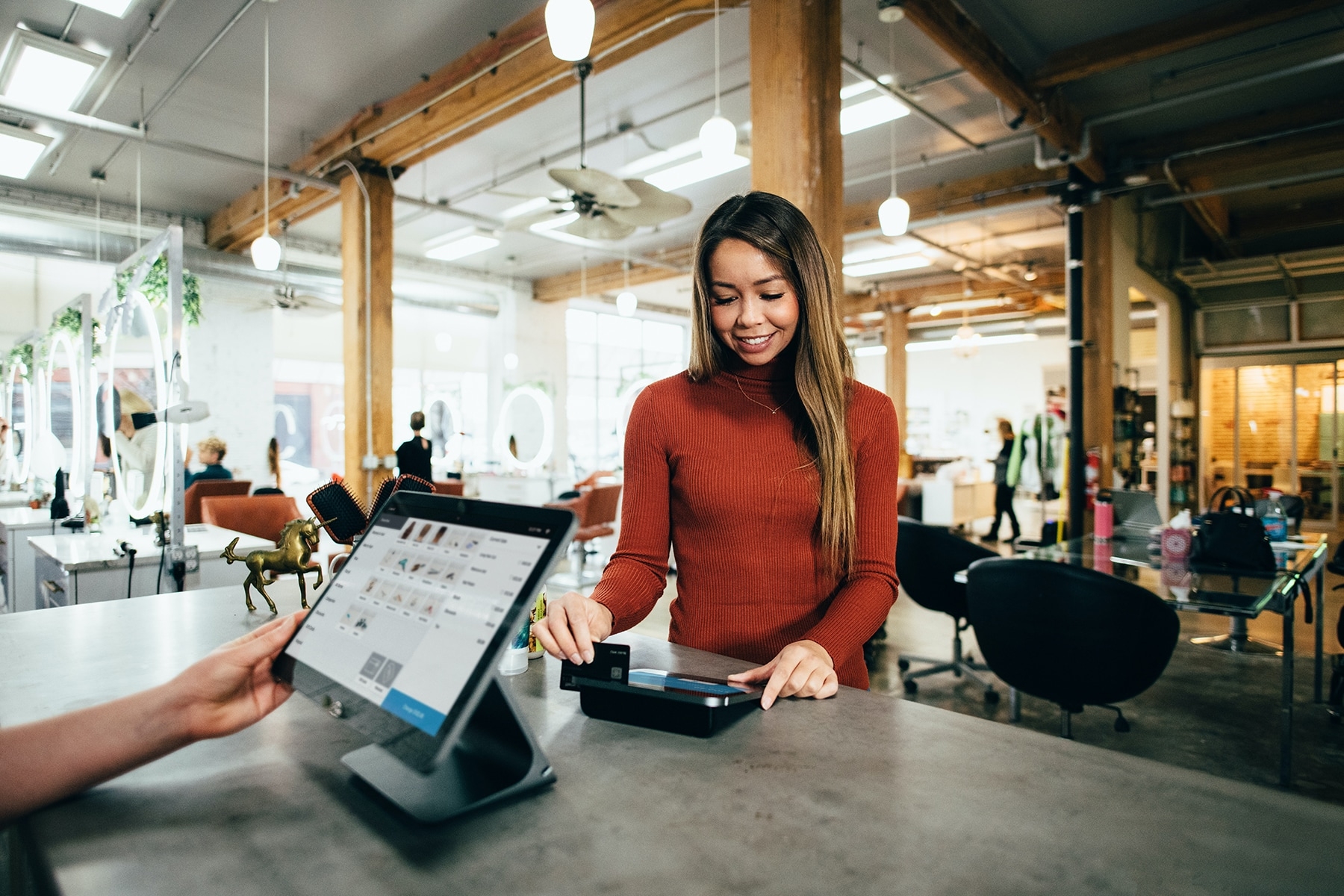 The stats tell the story: Effective content is essential for converting new leads into loyal customers. That means creating the right sales story, tailoring it to each stage of the sales funnel, and delivering it at the right times and in the right places.
Your leads are hungry for content to help them make buying decisions but it must be the right content! A consistent and compelling message across all sales touchpoints is key—but creating it can be a challenge.
82%
of B2B buyers viewed at least 5 pieces of content from the vendor priorto purchase
Forrester
46%
of B2B buyers will leave avendor website because of alack of clear message
MarketingProfs
61%
Inconsistent messagingacross the buyer's journey has a negative impact on customer experience
Upland
Sales messaging checklist.
Is your sales content all about product features and specs?
Focus on your value! Differentiate your brand by focusing less on what your product does to how it can help your leads succeed.
Are your salespeople creating their own content individually or "on the fly"?
Give them a playbook. Sales teams need to move fast, so don't let them wastetime searching for lead-ready material—or developing their own, which may not align with your marketing message. They need easy access to consistent salesmessaging, so everyone is telling the same story about your brand.
Does the content your marketing team is producing match up with whatyour salespeople need?
Tailor your content to the funnel. Salespeople want content that shows howyour solution solves a prospect's problem, in ways that will resonate at each stage of their buying journey. Talk to your sales team to understand what theyneed to nurture leads and close deals.
What types of content influence B2Bbuyers' purchasing decisions most?
68%
say showing howto solve a problem
64%
say educatingwith new ideas
60%
say clearly communicating value
MarketingProfs
Serving up the right type of content at the right stage of the funnel can make it even more powerful. Here are some ideas for smoothing your leads' journey and generating higher conversion rates.
Top of funnel (TOFU)
This is the awareness stage, when buyers don't yet know about your brand or what value you can provide to them. So you need to grab their attention with relevant content that shows how you can solve their problem or address their paint point(s).
Cutting through the information overload is harder than ever, but these types of TOFU content can get the job done:
Social media ads or posts
Short videos
Infographics
Introductory emails
Influencer partnerships or endorsements
Thought leadership white papers
Industry tips
Middle of funnel (MOFU)
At this point, your leads are considering possible solutions to their problem—so this is the perfect time to deepen your budding connections to them. Effective MOFU content should educate them about the benefit of your solution and address potential objections. Here are a few ideas:
Email drip campaigns
Blog posts
Checklists
E-books or buyer's guides
In-depth videos
Newsletters
Bottom of funnel (Bofu)
It's decision time! Your BOFU content should be designed to convince your leads to decide in your favor. These are some ways to show them your solution is the best choice for them:
Case studies
Customer testimonials
Product demonstrations
Webinars
Giveaways
User-generated content
Do you know how your leads are moving from awareness to purchase? If not, you're probably missing some importanttouchpoints. These tips can help you understand their journey so you can craft content that connects.
47%
of marketing teams don't have adocumented buyer's journey
Upland
1. Create buyer personas.
Personas enable you to create more engaging, memorable sales communications by tailoring your messages with individual people in mind, ratherthan broadcasting them to a faceless audience.
So define your ideal target customer segments and develop profiles for them with details like job title, company size/type, main problem(s) they need to solve, and other information relevant to your offering. (Hint: Your salespeople and current customer base are rich sources of insight!)
2. Map the buyer journey.
The path to purchase your leads follow has a variety of steps along the way, from the thing that triggers awareness of your offering to the criteria they use to make a final decision. Identify each step, your brand's goal at that step, and all the touchpoints you can take advantage of.
3. Identify—and fill—your knowledge gaps.
Do you know how best to drive awareness of your offering at the top of the funnel? Do you have a handle on how buyers are researching solutions online? Is your team getting stuck trying to close the deal?
Research—from customer interviews to metrics from your sales campaigns—can help you validate and refine your journey map and build a more robust understanding of both your leads' and salespeople's pain points and opportunities.
Companies lose over $2.3M/year due to the cost of underused marketing content…
SiriusDecisions
…and only 35% of salespeople think marketing knows what content they need.
Upland
Could you use some more $$ in your budgets? Get sales and marketing out of their silos and on the same page when it comes to content. Here are a few ideas to get started.
Audit your current sales and marketing content.
Marketing can't figure out what new content to create (or current content to repurpose) if they don't know what you already have. So gather the information and put it into a spreadsheet. Don't forget to include blogs, social posts, white papers, and other relevant materials.
Figure out what's working—and what isn't.
Your marketing and sales teams should collaborate on this effort. What content are salespeople using, and whathas been most effective for them? If they've created some of their own content, what's worth sharing? What's outdated, off-brand, or low-quality?
Make sure your team can access the right content when it counts.
Having an efficient sales content management system accelerates the entire sales process. Many of the digital solutions available today enable you to track how well each piece of content is performing and how it's being used, and to make quick updates so your content stays current and relevant—and leads to more sales.
Whether you have an established sales enablement function or you're just getting your program off the ground, we can help you build a more powerful sales story—and the tools to tell it. Click here to see an overview of our sales enablement messaging approach and some snapshots of our work.