Are
you
our
next
Account
Manager?
(Event experience required)
JK is looking for a skilled account manager with experience in corporate/employee events. You should be an adept communicator, an active listener, and an open-minded collaborator who's always up for a challenge.
We're a midsize agency in the heart of NJ, with creative and strategic capabilities that rival the big NYC shops. We're all about making connections: to our clients, to the people that matter to them, and to each other (even while we're working from home).
If this sounds like the right fit for you, you might be the right fit for us!
A strategic mindset and a drive to make and build strong client partnerships is a must. You'll work with our account team leads—as well as clients and vendors—on a variety of internal communications and other initiatives, as well as live and hybrid/virtual events. That means keeping an eagle eye on client needs and project details and addressing emerging issues before they impact project quality.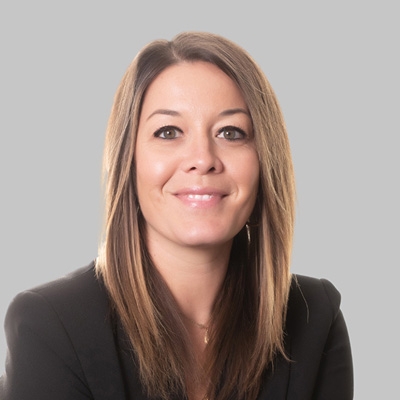 JK is made up of a dynamic, talented group whose palpable energy, enthusiasm, and dedication shines through in the work.
Courtney Balzer
Director of Account Services
Responsibilities
Own client relationships as the primary point of contact for assigned accounts.
Lead and manage a variety of internal comms and employee experience projects, including preparing client communications and account documents (meeting agendas, meeting recap reports, etc.).
Manage virtual and hybrid client events, coordinating and tracking logistics and deliverables from inception through completion.
Manage financial processes (monitor project hours and client billing, perform account revenue forecasting, etc.).
Collaborate across departments to develop project scopes, budgets, and proposals.
Communicate with and manage internal cross-discipline project teams, ensuring that projects are delivered on time and on budget.
Ensure that all deliverables go through appropriate QA processes; conduct PPAs after project delivery.
Expectations
Develop strong client relationships, building trust and confidence.
Demonstrate a strong understanding of all aspects of event management.
Ensure that all project teams are informed about project status, deliverables, and expectations.
Maintain a positive and collaborative attitude and work environment.
Develop a solid understanding of each client's business and identify opportunities for growth.
Keep up to date on advertising, marketing, and client-related industry trends.
Demonstrate a commitment to project quality assurance and flawless execution.
Identify and troubleshoot potential issues and roadblocks; proactively enlist the support of account services leadership as necessary.
Demonstrate a comprehensive understanding of—and adherence to—internal standards and processes; when necessary, assist in documenting and implementing new or updated protocols.
Expectations
We recognize that sometimes the best people for our team don't check every box on our list of requirements. So if you can show us how your experience relates to our needs and has prepared you for this role, we want to hear from you.
Minimum of three to five years of account management experience.
Agency experience is preferred, but not required.
Event management experience (live, virtual, and hybrid).
Ability to work collaboratively with project teams.
Familiarity with current industry standards for corporate and employee events (live, virtual, and hybrid); ability to keep up with emerging trends and incorporate new best practices into existing processes.
Ability to write clearly and cogently; experience developing proposals, SOWs, creative briefs, and client correspondence (meeting recaps/notes, emails, etc.).
Strong presentation skills.
Demonstrated ability to multitask and prioritize competing deadlines and deliverables on an ongoing basis.
Excellent time management and organizational skills.
Driven, proactive, enthusiastic team player who thrives in a collaborative culture.
Experience in healthcare and internal comms is a plus.
Location
Currently, this is a remote/work-from-home position. When conditions allow, this position will be based at our offices in Hillsborough, NJ. On-site attendance at events will also be required. No relocation is available. Occasional travel throughout the NJ/NY/PA area (and sometimes beyond) may be required in the future.
Compensation
JK Design offers a competitive compensation consistent with current market rates.
Equal Opportunity Employer
JK is an equal opportunity employer. JK prohibits unlawful discrimination based on race, color, creed, sex, religion, marital status, registered domestic partner status, age, national origin, ancestry, citizenship status, veteran status, genetic information, physical or mental disability, medical condition including genetic characteristics, sexual orientation, gender, gender identity or expression (including transgender status), pregnancy, childbirth, or related medical conditions, or any other consideration made unlawful by federal, state, or local laws (protected characteristics). It also prohibits unlawful discrimination based on the perception that anyone has any of those characteristics, or is associated with a person who has or is perceived as having any of those characteristics.
In your cover letter, please include your salary requirements and indicate that you are applying for the "Account Manager" position.