Are
you
our
next
Design
Intern?
JK is looking for an intern to join our creative team. We're a midsize agency in central NJ with a full range of creative and strategic capabilities and talent. 
Our culture is inclusive, friendly, flexible, and fast-paced. And even though we're still mostly seeing each other on screens, we're always collaborating, connecting, and creating great stuff together—while taking work-life balance seriously and treating each other with respect.
Making connections is in our DNA: to our clients, to the people who matter most to them, and to each other. As an intern, you'll see firsthand how we build those client partnerships one project at a time—and you'll have the chance to make some connections of your own as you share ideas, develop concepts, and work with our team on a variety of challenging projects.
If you're looking for hands-on, real-world experience in a fast-paced agency environment, our summer internship will give you the experience—and confidence—you need to kick-start your design career.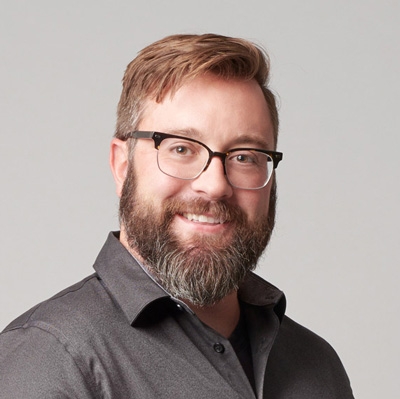 We have an incredible company culture which allows us to focus our energy on creating work that is interesting, effective, and helps our clients succeed.
Mike Gerberville
Creative Studio Manager
Your responsibilities will include:
Concepting and designing a wide variety of print and digital materials.

Understanding each client's needs and target audiences.

Working collaboratively with a team of account and creative staff from initial concept development to review of final deliverables.

Revising and refining creative work based on feedback from creative leadership.

Participating in creative brainstorming sessions.

Understanding and adhering to client brand guidelines.

Consistently meeting all project requirements and deadlines.
To be considered, you need to meet these requirements:
College senior or junior or recent college graduate; graphic design major or degree preferred.

Compelling portfolio of design work.

Basic knowledge of design fundamentals.

Proficiency in basic design programs including Adobe Creative Suite; experience with PowerPoint is a plus.

Proficiency in Google Workspace/Docs platforms and Mac technology.

Strong creative and analytical skills.

Excellent communication, organizational, and time management skills.

Ability to work independently and complete assigned tasks within required time frames.

Fast learner with strong attention to detail and the ability to work well under pressure.

Strong curiosity and love for learning new things.

Ability to be flexible, work collaboratively, and find creative solutions to problems.

Confident and comfortable in client-facing interactions.

Self-starter with a can-do attitude and a desire to pursue a career in advertising.
You'll enjoy these perks:
Our friendly, collaborative culture. 

Exposure to a variety of agency disciplines and client brands.

Access to industry tools and educational resources.

Our interns don't work on Fridays!
And finally, the details:
Application deadline: Friday, May 6, 2022.

Start date: Late May or early June (exact date TBD).

Time commitment: 20 hours/week.

Schedule: 5 hours per day Monday-Thursday.

Compensation: $15/hour.

Location: Hybrid. This position will be 75-90% remote, with some on-site collaborative opportunities at our Hillsborough, NJ, headquarters.

All of our design interns are required to use a JK-supplied Mac laptop.
Location
JK has prioritized the health and safety of our people and our community above all else. While our headquarters is open and vaccinated employees are empowered to work on-site, in-person gatherings remain optional. In 2022 we aim to provide additional opportunities to connect in-person as conditions allow. This may include (but is not limited to) in-person onboarding, department meetings, client visits, and team or full agency meetings. JK Design reserves the right to modify this policy at any time.
Equal Opportunity Employer
JK is an equal opportunity employer. JK prohibits unlawful discrimination based on race, color, creed, sex, religion, marital status, registered domestic partner status, age, national origin, ancestry, citizenship status, veteran status, genetic information, physical or mental disability, medical condition including genetic characteristics, sexual orientation, gender, gender identity or expression (including transgender status), pregnancy, childbirth, or related medical conditions, or any other consideration made unlawful by federal, state, or local laws (protected characteristics). It also prohibits unlawful discrimination based on the perception that anyone has any of those characteristics, or is associated with a person who has or is perceived as having any of those characteristics.
In your cover letter, please indicate that you are applying for the "Design Intern" position.