Are
you
our
next
Freelance
UX
Designer?
JK is looking for an experienced, highly collaborative UX designer to help with ongoing digital projects on a freelance basis. You'll work closely with our creative, account and development teams researching, prototyping and designing a variety of digital projects from start to finish. This position requires extensive UX experience, a positive attitude and the ability to self-start and work independently to meet deadlines and exceed expectations.
Our culture is inclusive, friendly, flexible, and fast-paced. Whether we're seeing each other on screens or at the office, we're connecting, collaborating, and creating great stuff together—while taking work-life balance seriously and treating each other with respect. 
If this sounds like your kind of opportunity… read on!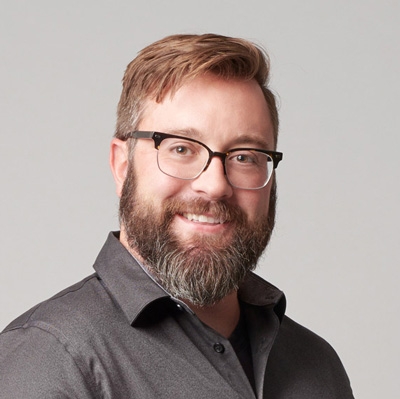 We have an incredible company culture which allows us to focus our energy on creating work that is interesting, effective, and helps our clients succeed.
Mike Gerberville
Creative Studio Manager
Responsibilities
Significant experience designing and delivering world-class digital experiences

Analyze metrics and data that can support decision-making, guiding tech partners where needed to add necessary metrics

Create wireframes, prototypes, and high-fidelity designs using specialist tools such as Adobe XD, Sketch, or Figma

Participate in user interviews and review customer feedback to gain a deeper understanding of the goals, pain points and expectations of our users

Leverage user interviews and client provided research to create persona's and journey maps

Audit existing client websites and develop a new sitemap and content outline based on the goals and desires identified by the client and our Strategy team

Assist in identifying and executing the best methods for user research and testing within client constraints

Research and evaluate the features of existing projects and suggest improvements

Partner with Strategy, Creative, Technology, and Account Services to develop the strategy and experience solutions for a wide variety of projects

Ensure the experiences developed meet the project's strategic goals, users' needs, technology parameters, timelines and budgets

Keep up to date with the latest UX practices, innovations, and tools

Work side-by-side with the Creative Director, UX and tech partners to ensure feasibility, scope, and implementation of designs

Help to define and promote UX process best practices

Independently deliver on projects and work with others on teams

Present design work to teams and managers for review and feedback strategies, design, planning, implementation, launch, and maintenance
Requirements
Minimum three years' UX design experience

Deep understanding of interaction design patterns and systems, a critical eye for typography and layout, ability to use UX writing effectively, and strong user-centered design methods and techniques

Excellent communication skills with the ability to clearly articulate a problem and proposed solution

Passion for iteration while giving and receiving constructive feedback

Proficiency in design tools such as Adobe XD (preferred), Sketch, Figma

Experience contributing to or working with design systems

UX design portfolio required, highlighting design process and skills

Data-obsessed and experienced in A/B testing, forming insights, and leveraging past learnings to create actionable improvements and new ideas

Experience creating UX documentation

Experience presenting to clients and partners
Location
This is a remote freelance position.
Compensation
JK Design offers a competitive compensation consistent with current market rates.
Equal Opportunity Employer
JK is an equal opportunity employer. JK prohibits unlawful discrimination based on race, color, creed, sex, religion, marital status, registered domestic partner status, age, national origin, ancestry, citizenship status, veteran status, genetic information, physical or mental disability, medical condition including genetic characteristics, sexual orientation, gender, gender identity or expression (including transgender status), pregnancy, childbirth, or related medical conditions, or any other consideration made unlawful by federal, state, or local laws (protected characteristics). It also prohibits unlawful discrimination based on the perception that anyone has any of those characteristics, or is associated with a person who has or is perceived as having any of those characteristics.
In your cover letter, please include your salary requirements and indicate that you are applying for the "Freelance UX Designer" position.