Are
you
our
next
Graphic
Designer?
JK is looking for an energetic, creative graphic designer for our busy creative and advertising agency. This position will be part of a dedicated team of project management and creative professionals serving one of our largest accounts: a group of clients across a large global healthcare company. These include HR/communications directors/managers with diverse needs, including: PowerPoint decks, infographics, websites, videos, and branding, as well as other projects.
This full-time position requires a skilled designer with the ability to think creatively and work effectively as part of a cohesive team. We work in a dynamic, fast-paced, collaborative environment with a high-volume workload requiring short turnaround times. But we also believe in having some fun! If you have the right skills, and you want to be part of a close-knit team with a flexible, supportive culture and proactive, hands-on, "let's get it done" approach, this position may be the right fit for you.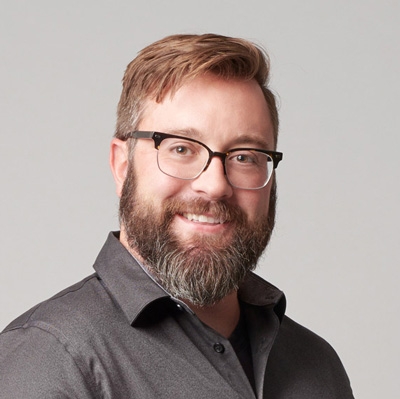 We have an incredible company culture which allows us to focus our energy on creating work that is interesting, effective, and helps our clients succeed.
Mike Gerberville
Creative Studio Manager
Primary Responsibilities
Provide creative execution and/or production for all assigned projects.
Ensure that execution is consistent and compliant with all relevant brand standards.
Skills
Able to work on projects across various industries and subject matters.
Able to collaborate effectively across disciplines such as copy, motion graphics, live video, and presentation development.
Able to collaborate with colleagues to interpret client feedback and ensure it is reflected in creative product.
Exceptional Mac skills and excellent working knowledge of design and production applications such as PowerPoint, Word, Photoshop, Illustrator, and InDesign.
Expectations
Has experience executing graphic design and/or production tasks.
Will facilitate and champion collaboration, inclusion, and mutual respect throughout the creative process, promoting open communication among all team members.
Will communicate seamlessly with other departments and disciplines.
Will take direction and collaborate well with creative directors and art directors.
Will keep the assigned creative director informed in a timely and regular manner of project status, ongoing progress, and challenges/problems as they arise.
Will be accountable for working within the budgeted hours for all projects.
Will on occasion participate in brainstorming and creative sessions to generate ideas.
Location
This position will be based at our headquarters in Hillsborough, NJ. No relocation available; local candidates only. Limited local travel is expected; most client meetings are held via conference or video call. However, some meetings may be held at client sites and other locations as necessary. There may be an opportunity to work remotely from home on a limited basis.
Compensation
JK Design offers a competitive compensation consistent with current market rates.
Equal Opportunity Employer
JK is an equal opportunity employer. JK prohibits unlawful discrimination based on race, color, creed, sex, religion, marital status, registered domestic partner status, age, national origin, ancestry, citizenship status, veteran status, genetic information, physical or mental disability, medical condition including genetic characteristics, sexual orientation, gender, gender identity or expression (including transgender status), pregnancy, childbirth, or related medical conditions, or any other consideration made unlawful by federal, state, or local laws (protected characteristics). It also prohibits unlawful discrimination based on the perception that anyone has any of those characteristics, or is associated with a person who has or is perceived as having any of those characteristics.
In your cover letter, please include your salary requirements and indicate that you are applying for the "Graphic Designer" position.