Are
you
our
next
New
Business
Development
Executive?
(Digital focus)
JK is looking for a mid- to senior-level business development executive with specific experience in the digital marketing space, including lead gen, social media, email, programmatic, web development, etc. You should have strong experience in generating, building, and nurturing strong relationships with new leads and prospects—ideally in an advertising context.
We're a mid-sized agency in the heart of NJ, with capabilities in digital, branding, and employee engagement. Making connections is in our DNA: to our clients, to the people who matter most to them, and to each other. We look at every project as a chance to build a partnership—and create an informed, inspired (and often unconventional) solution that makes an impact.
If this sounds like the kind of place for you, this role could be the perfect opportunity to grow your career—and our agency.
You'll need to quickly develop an in-depth understanding of our sales and marketing strategy and ideal customer profile, and you'll be expected to collaborate effectively with cross-disciplinary teams on pitches and proposals. If you're a skilled salesperson who excels at building business relationships, this is a great opportunity with excellent financial growth potential.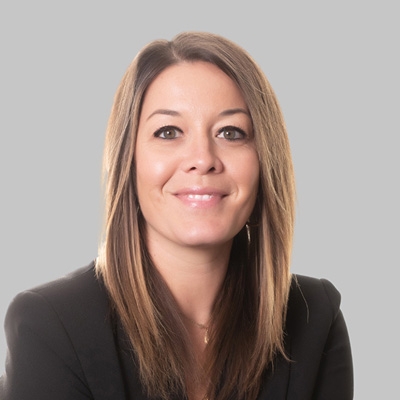 JK is made up of a dynamic, talented group whose palpable energy, enthusiasm, and dedication shines through in the work.
Courtney Balzer
Director of Account Services
Responsibilities
Identify new areas of growth in the digital space and nurture existing client relationships to develop new digital business opportunities.
Generate, assess, contact, and nurture new business opportunities with a strong revenue target in mind.
Assist the director of new business development in architecting our new business strategy and pipeline with recommended marketing activities in line with agency goals and revenue targets.
Collaborate with the new business development team in building out a robust prospecting mechanism and vetting and scoping potential digital opportunities.
Work with cross-disciplinary teams to evaluate and respond to RFP opportunities, including developing and presenting pitches and proposals.
Collaborate with account managers to identify and nurture new digital opportunities within existing client business.
Maintain a thorough understanding of the agency's service lines, including how to talk knowledgeably about our digital capabilities and how they integrate with our creative, branding, employee engagement, and other expertise and offerings.
Develop a firm understanding of all digital prospects' businesses, brands, and marketing objectives to inform more holistic proposals and/or growth opportunities (when applicable).
Expectations
Consistently meet or exceed established sales quotas.
Expert at networking, communicating, presenting, and building client relationships.
Highly responsive and timely to sales leads and other new business opportunities.
Thorough understanding of our competitive landscape, industry trends, and typical market prices.
Proactive communicator and thinker regarding growth opportunities in the digital landscape.
Communicate and collaborate seamlessly with team members across all departments and disciplines.
Communicate confidently and professionally with prospects and clients, vendors, and other external partners.
Ability to passionately sell the agency and assist in the development of sales-focused stories to further contextualize our approach and work to prospects.
Facilitate and champion collaboration, inclusion, and mutual respect, promoting open communication among all team members.
Maintain an efficient workflow in a fast-paced environment.
Requirements
Significant digital advertising/digital marketing/creative agency sales experience.
Existing book of strong and established relationships with senior director or VP-level marketing contacts at major companies.
Demonstrated ability to attend forums and networking events, establish leads, obtain client meetings, and close the sale! While the ability to build and manage relationships is important, your ability to open doors is critical.
Ability to gain trust and credibility with prospects and clients.
Excellent organizational skills and ability to coordinate multiple activities and prioritize conflicting demands.
Excellent verbal and written communication skills and client-facing presentation skills.
Driven, proactive, enthusiastic team player who thrives in a collaborative culture and fast-paced environment.
Proficiency in Google G-Suite, Microsoft Word, Excel, Keynote and Adobe Acrobat Pro.
Familiarity with CRM and sales automation tools is a plus.
Location
Currently, this is a primarily remote/work-from-home position, with on-site and client meetings required as needed. When conditions allow, this position will be based at our offices in Hillsborough, NJ. No relocation is available. Travel throughout the NJ/NY/PA area (and sometimes beyond) may be required.
Compensation
JK Design offers a competitive compensation consistent with current market rates.
Equal Opportunity Employer
JK is an equal opportunity employer. JK prohibits unlawful discrimination based on race, color, creed, sex, religion, marital status, registered domestic partner status, age, national origin, ancestry, citizenship status, veteran status, genetic information, physical or mental disability, medical condition including genetic characteristics, sexual orientation, gender, gender identity or expression (including transgender status), pregnancy, childbirth, or related medical conditions, or any other consideration made unlawful by federal, state, or local laws (protected characteristics). It also prohibits unlawful discrimination based on the perception that anyone has any of those characteristics, or is associated with a person who has or is perceived as having any of those characteristics.
In your cover letter, please include your salary requirements and indicate that you are applying for the "New Business Development Executive" position.