Are
you
our
next
Senior
Account
Manager
(B2B/B2C)?
JK is searching for a senior account manager with integrated marketing experience and a passion for growing client relationships.
Our culture is inclusive, friendly, flexible, and fast-paced. And even in these challenging times when we mainly see each other on screens, we're collaborating, connecting, and creating great stuff together—while taking work-life balance seriously and treating each other with respect. 
If this sounds like your kind of opportunity… read on!
Making connections is in our DNA: to our clients, to the people who matter most to them, and to each other. In this role you will approach every project as a chance to build a partnership—and create an informed, inspired (and often unconventional) solution that makes an impact.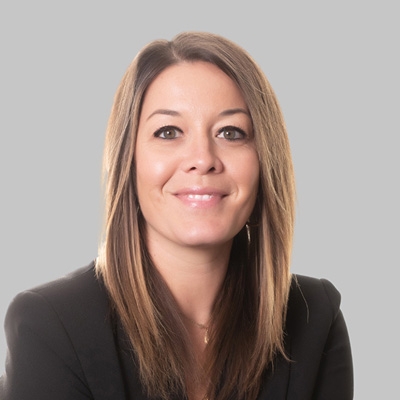 JK is made up of a dynamic, talented group whose palpable energy, enthusiasm, and dedication shines through in the work.
Courtney Balzer
Director of Account Services
Responsibilities
Nurture and grow client partnerships.
Gains an understanding of each client's industry and business needs.

Develops proactive, value-driven partnerships at the inception of each project.

Makes strategic and tactical recommendations to help clients achieve their goals across traditional and digital channels.

Develops and delivers strategic client presentations and recommendations.

Leads and/or supports the development of plans and proposals including (but not limited to) branding, web, social media, and strategic digital content. 

Accepts accountability for achieving project success.

Takes ownership of account financials including forecasts, budgets, and P&L.

Supports the Director of Account Services to drive internal change to maximize account growth and profitability.
Work collaboratively to deliver results.
Collaborates across departments to finalize project scopes and obtain hours for scopes and proposals.

Works with leaders and team members to uncover customer insights and identify opportunities based on these insights.

Develops thoughtful and concise creative briefs.

When required, participates in new business opportunities and RFP responses.

Supports the evolution of account management best practices and internal ways of working.

Assists with onboarding, training, and mentoring of account team members.
Expectations
Lead by example and promote a positive, empowering environment.

Promote interdisciplinary transparency and collaboration. 

Demonstrate strong problem-solving skills and develop effective strategies for resolution.

Have an understanding of current digital marketing trends and tactics.

Leverage data to inform decisions.

Motivate co-workers to produce the best possible results.
Requirements
5-7 years experience.

3-5 years of experience leading integrated marketing initiatives (including digital marketing, social media and websites).

Creative agency experience is strongly preferred.

Exceptional client-facing skills.

Excellent writing and communication skills.

Open to travel when needed.

Experience leading accounts in both the B2B and B2C space.
Location
JK has prioritized the health and safety of our people and our community above all else. While our headquarters in Hillsborough, NJ is open to vaccinated employees, in-person meetings and other gatherings remain optional. In 2022, we aim to provide additional opportunities to connect in person as conditions allow. This may include in-person onboarding, department meetings, client visits, team or full agency meetings, and possibly other events. JK reserves the right to modify this policy at any time.
Compensation
JK Design offers a competitive salary consistent with current market rates, as well as health insurance (including dental and vision), paid time off, 401(k), profit sharing, summer Fridays, JK Gives Back (one day off each year to volunteer), and a full week of winter break.
Equal Opportunity Employer
JK is an equal opportunity employer. JK prohibits unlawful discrimination based on race, color, creed, sex, religion, marital status, registered domestic partner status, age, national origin, ancestry, citizenship status, veteran status, genetic information, physical or mental disability, medical condition including genetic characteristics, sexual orientation, gender, gender identity or expression (including transgender status), pregnancy, childbirth, or related medical conditions, or any other consideration made unlawful by federal, state, or local laws (protected characteristics). It also prohibits unlawful discrimination based on the perception that anyone has any of those characteristics, or is associated with a person who has or is perceived as having any of those characteristics.
In your cover letter, please include your salary requirements and indicate that you are applying for the "Senior Account Manager (B2B/B2C)" position.