Are
you
our
next
Senior
Copywriter?
JK is looking for a talented senior copywriter who can tell our clients' stories, engage their audiences, and bring both creative and strategic thinking to every project.
Our culture is inclusive, friendly, flexible, and fast-paced. And even in these challenging times when we mainly see each other on screens, we're collaborating, connecting, and creating great stuff together—while taking work-life balance seriously and treating each other with respect. 
If this sounds like your kind of opportunity… read on!
You'll be responsible for developing creative concepts and persuasive, on-brand messaging for a wide range of projects and clients, and bringing an engaging and human voice to B2B, B2C, and internal comms work.
This position calls for a creative thinker and open-minded collaborator with excellent writing, research, and client-facing skills who can play a lead role in the strategy, conception, and writing of creative projects.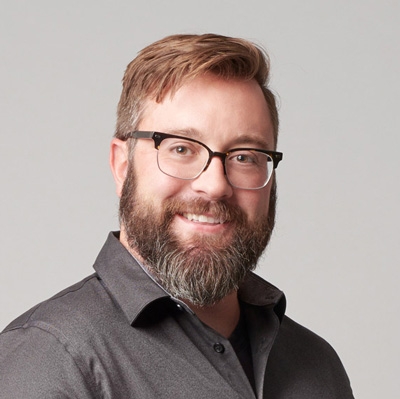 We have an incredible company culture which allows us to focus our energy on creating work that is interesting, effective, and helps our clients succeed.
Mike Gerberville
Creative Studio Manager
Responsibilities
Write compelling copy for a wide range of branding, marketing, and communications materials.

Research and develop a thorough understanding of each client's needs, businesses, target audiences, and competitive landscape, including conducting interviews with client stakeholders and subject matter experts.

Plan and conduct target audience research, including developing questionnaires and conducting interviews and focus groups.

Develop and maintain a detailed knowledge of each client's brand voice, personality, messaging framework, and other foundational brand elements.

Perform lead copywriter role in assigned branding and messaging projects; assist in planning and facilitating branding and messaging sessions.

Work collaboratively with a team of account and creative staff from initial concept development to review of final deliverables.

Contribute creative ideas and suggestions for improving content.

Revise copy based on client and internal feedback/direction.

Act as copy lead for JK's content strategy initiative; maintain and leverage knowledge of current social media best practices to enhance strategy and improve content; collaborate with digital team to continually optimize and refine content strategy.

Provide proofreading and copyediting support when needed.
Expectations
Demonstrates exceptional writing skills.

Seamlessly collaborates, coordinates, and communicates—both in writing and verbally—with other team members and agency leaders.

Actively participates in client and internal meetings, contributing creative and strategic input and constructive comments.

Consistently meets all assigned deadlines and works within established budgets.

Is highly effective at presenting to clients, interpreting feedback, and providing effective solutions.

Contributes creative ideas and suggestions for improving content.

Is highly responsive to requests and messages; communicates clearly and regularly with project team members.

Performs quality control checks on work prior to submitting to project team or client to ensure accuracy.

Consistently meets or exceeds client expectations for quality of content, fulfillment of creative brief deliverables, and ability to achieve client goals.

Keeps ECD informed in a timely and regular manner of project status, ongoing progress, and challenges/problems as they arise.
Requirements
Minimum 5-7 years professional copywriting experience (portfolio of creative advertising copy required). B2B experience is a plus.

Ability to work independently and on a team to meet deadlines.

Digital/social media/content marketing experience is a plus.

Proofreading experience and familiarity with standard style guides is a plus.
Location
JK has prioritized the health and safety of our people and our community above all else. While our headquarters in Hillsborough, NJ is open to vaccinated employees, in-person meetings and other gatherings remain optional. In 2022, we aim to provide additional opportunities to connect in person as conditions allow. This may include in-person onboarding, department meetings, client visits, team or full agency meetings, and possibly other events. JK reserves the right to modify this policy at any time.
Compensation
JK Design offers competitive compensation consistent with current market rates, as well as subsidized health insurance (including dental and vision), paid time off, 401(k), profit sharing, summer Fridays, JK Gives Back (one day off each year to volunteer), and a full week of winter break.
Equal Opportunity Employer
JK is an equal opportunity employer. JK prohibits unlawful discrimination based on race, color, creed, sex, religion, marital status, registered domestic partner status, age, national origin, ancestry, citizenship status, veteran status, genetic information, physical or mental disability, medical condition including genetic characteristics, sexual orientation, gender, gender identity or expression (including transgender status), pregnancy, childbirth, or related medical conditions, or any other consideration made unlawful by federal, state, or local laws (protected characteristics). It also prohibits unlawful discrimination based on the perception that anyone has any of those characteristics, or is associated with a person who has or is perceived as having any of those characteristics.
In your cover letter, please include your salary requirements and indicate that you are applying for the "Senior Copywriter" position.