3 steps for creating—and delivering—messaging that sells.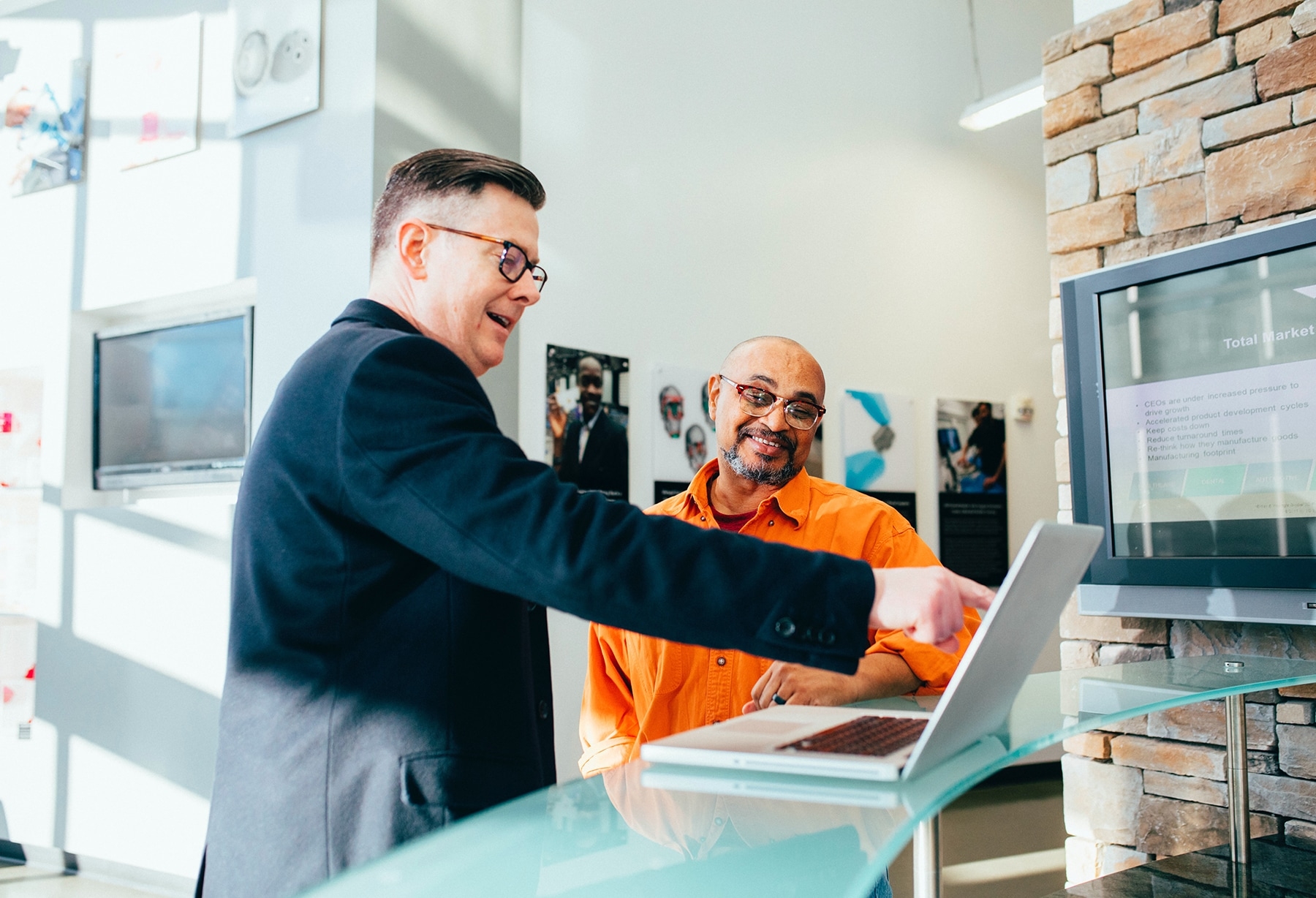 "Sales enablement has recently surged in popularity, experiencing a 343% increase in adoption over the last 5 years."
Source: Strategicabm
Emerging from the COVID-19 pandemic, many (if not all) companies are hyperfocused on boosting sales. A Google search for "sales enablement" yields millions of results—and a variety of conflicting definitions.
Clearly, sales enablement can mean different things to different people. To some, it's tools, tactics, and training. To others, it's all about strategy, data, and analytics.
To us, it includes all those things—but it always starts with the story.
Like any good book, your sales story should be a page-turner—keeping prospects hooked by engaging, inspiring, and making powerful emotional connections with them.
But too often, the story sales teams tell are fragmented, overly focused on product specs and features, or misaligned with marketing.
The right story can make all the difference. And because research suggests that 50% of leads are qualified but not ready to buy, telling that story in the right ways at the right stages of the sales funnel is essential for converting new prospects into loyal customers. (Source: Gleanster Research)
But an effective sales story involves more than delivering certain keywords to drive awareness, consideration, and decision as prospects move through the funnel. It should be a holistic, consistent thread that runs through all your communications to prospects—and one that's laser-focused on the value you offer and the problems you can solve for them.
Here are three critical steps to ensure that your sales team is telling a clear and compelling story about what you offer and why people will want to engage with your brand.
1. Craft the right story.
Research shows there is a direct correlation between the quality of the messages salespeople use in their selling process and their ability to close business.
Source: CSO Insights
A compelling story and targeted messaging is the strongest foundation you can create for your entire sales enablement program. The following tips can help you showcase your value, set your brand apart from the competition, and make strong connections with your prospects.
Know your audience.
Your target customers have distinct backgrounds, interests, preferences, and challenges. Understanding who they are and what they need is key to crafting a story that resonates.
So take a deep dive into what makes them tick, and create personas or profiles for each target audience segment. This will help ensure that your messaging is focused on them and how you can help solve their challenges.
Understand their journey.
The buyer journey is the path your prospects take in their buying process—essentially viewing the sales funnel from their point of view as they move from awareness to consideration to decision. It's important to map out the journey for each target audience segment, identifying the critical touchpoints and channels where you can deliver messages to drive preference and overcome objections.