AD
Turning
a
fragmented
brand
into
a
powerful
platform.
An
industrial-strength
B2B
makeover.
AD is a fast-growing $45B industrial buying and marketing group that found itself in the midst of an identity crisis.
After years of expanding through mergers and acquisitions, their brand had become fragmented and it became difficult to tell a clear and compelling story about the meaningful value they provide to potential new members.
They turned to JK to cut through the clutter and create a single powerful story that lets their unique advantages shine.
Deliverables
Branding
Messaging
Visual identity
Brand architecture
Brand launch & development
Website design & development
Campaign development
Motion graphics & live video
Photography
Art & graphic design
Print & packaging
A
focus
on
what
sets
them
apart.
Through our collaborative branding process, we worked hand-in-hand with key client stakeholders to build a brand based on what AD does best: Teaming up to help their members outperform the market.
This was the foundation of a strong brand position—Together, we win.—that lets AD tell a singular strong story across seven industries and three countries.
It's a tagline that quickly gets to the value AD delivers, reflects their focus on collaboration, and is something that no one else in their space can say. All told, it's a powerful, ownable brand position for a uniquely capable organization.
A
well
documented
design
system.
Comprehensive brand guidelines shared AD's robust design system and their new messaging, assuring their creative partners understood how to implement the brand while creating consistency across all communications touchpoints.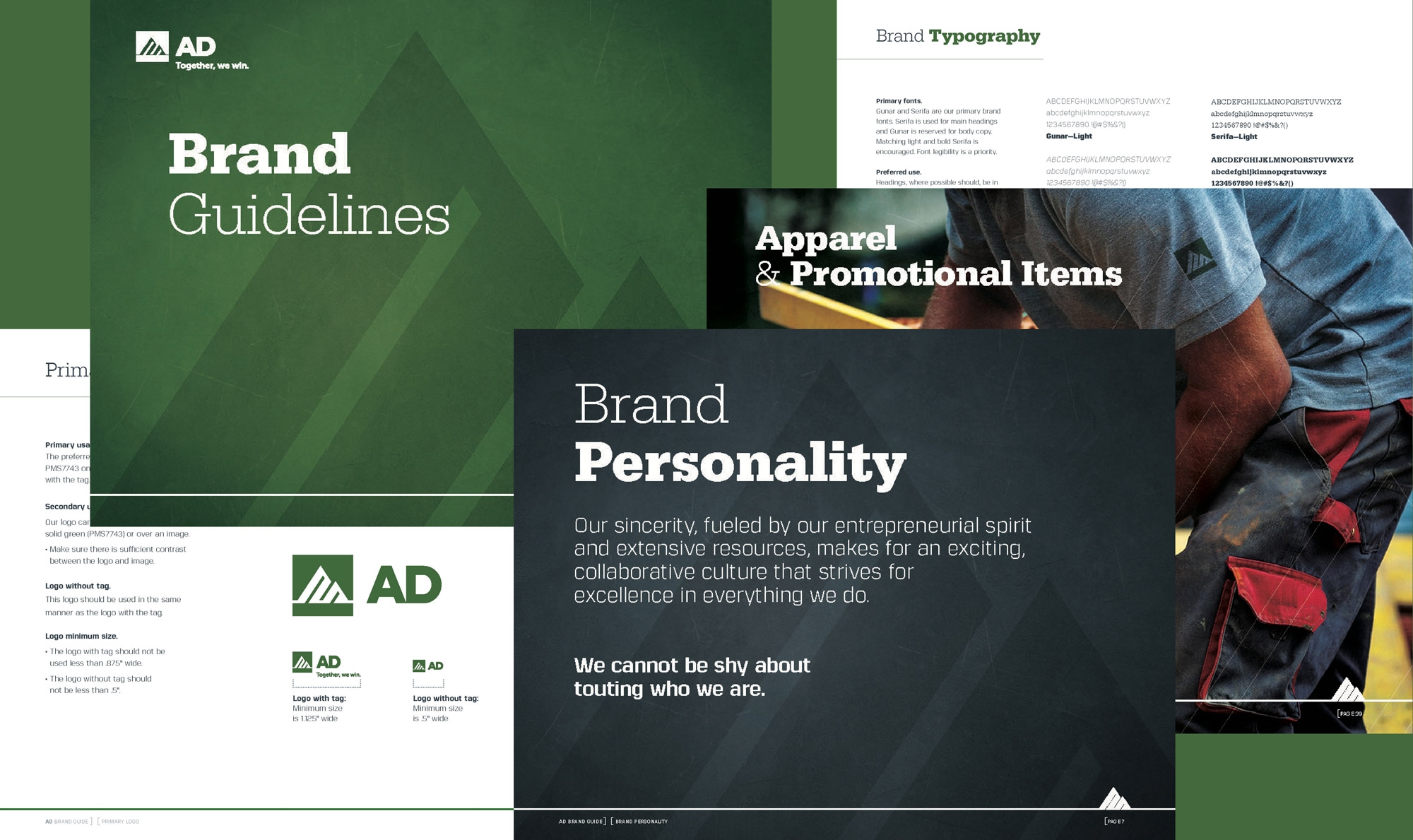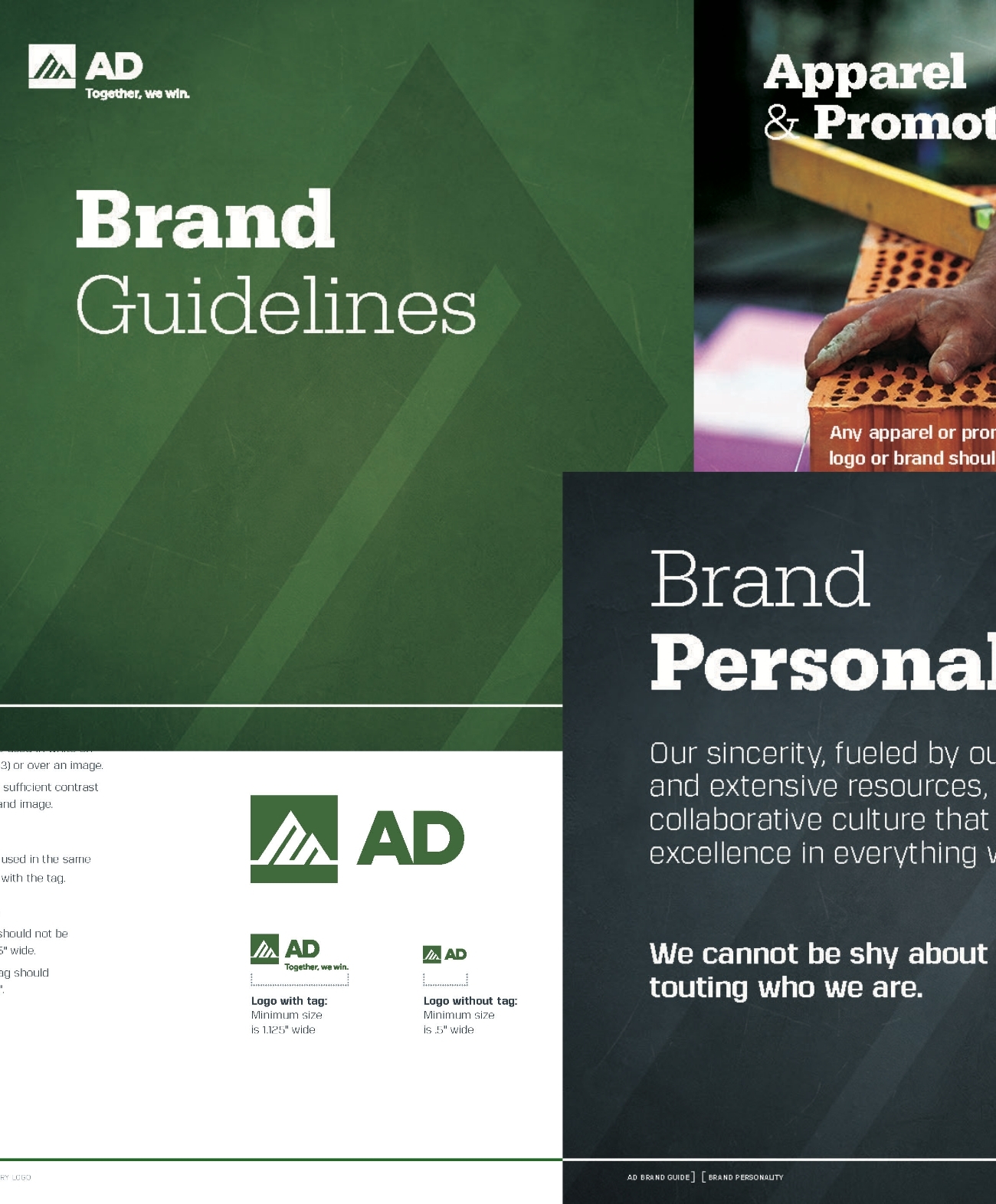 Two
stories
living
in
harmony
on
one
website.
AD serves as a bridge between distributors and suppliers—and they have a lot to offer both audiences. To make sure the benefits were crystal clear to both groups, we created two parallel user paths through the website, using different imagery and language for each. This allowed AD to tell a compelling, focused story to each audience without bogging users down with information that isn't relevant to them.
And because AD's size and strength gives them unequaled purchasing power—a key differentiator that's very attractive to prospects and partners—we created an eye-catching animated graphic on the homepage featuring the impressive statistics that highlight AD's massive scale.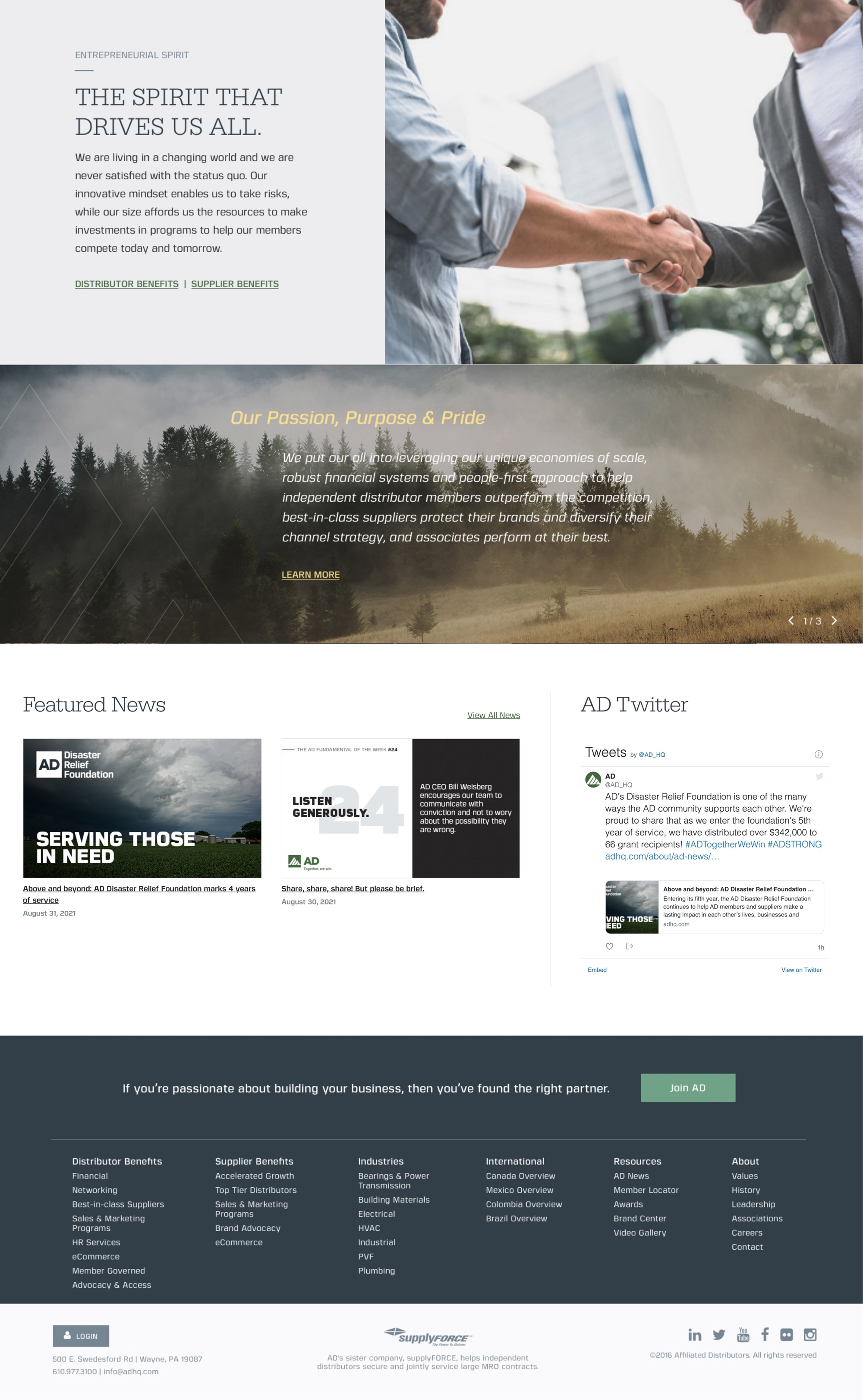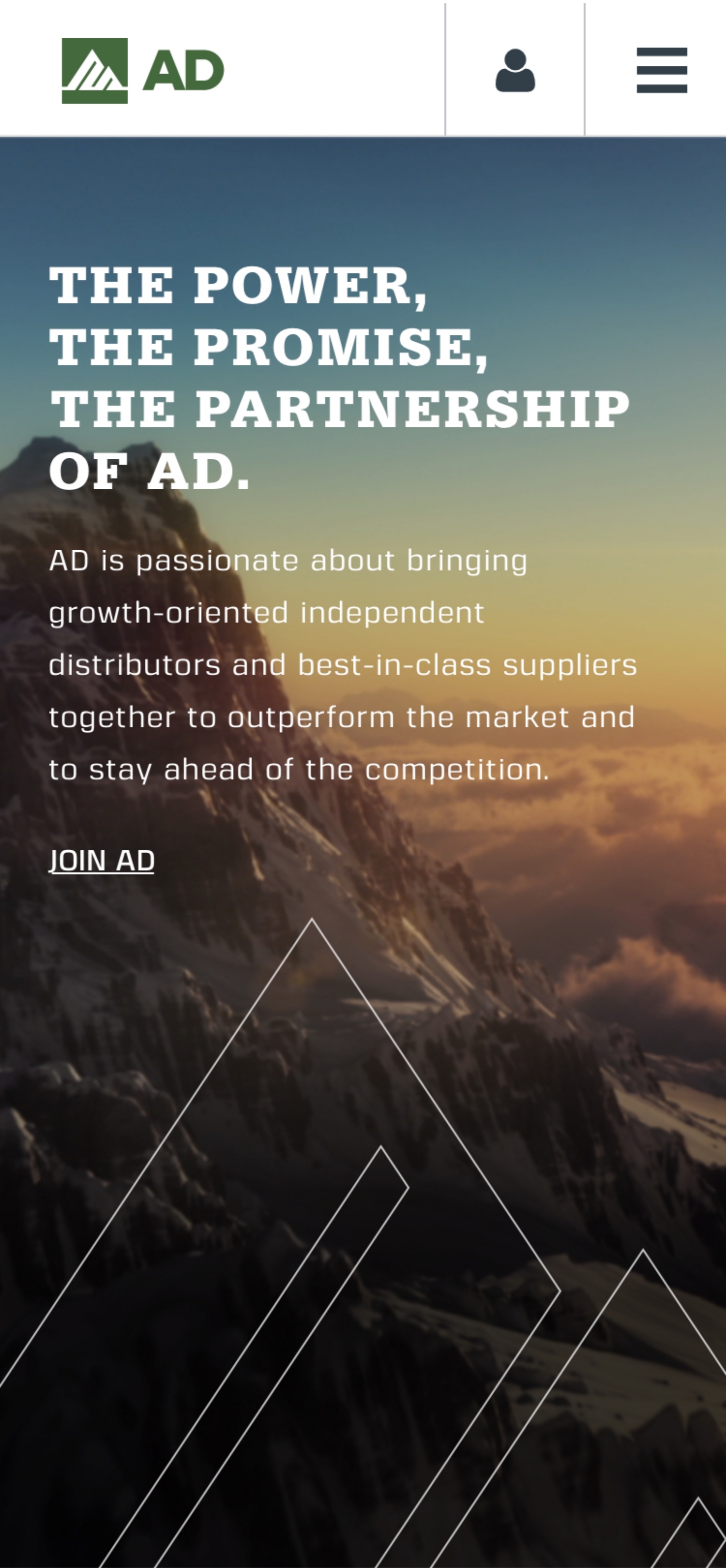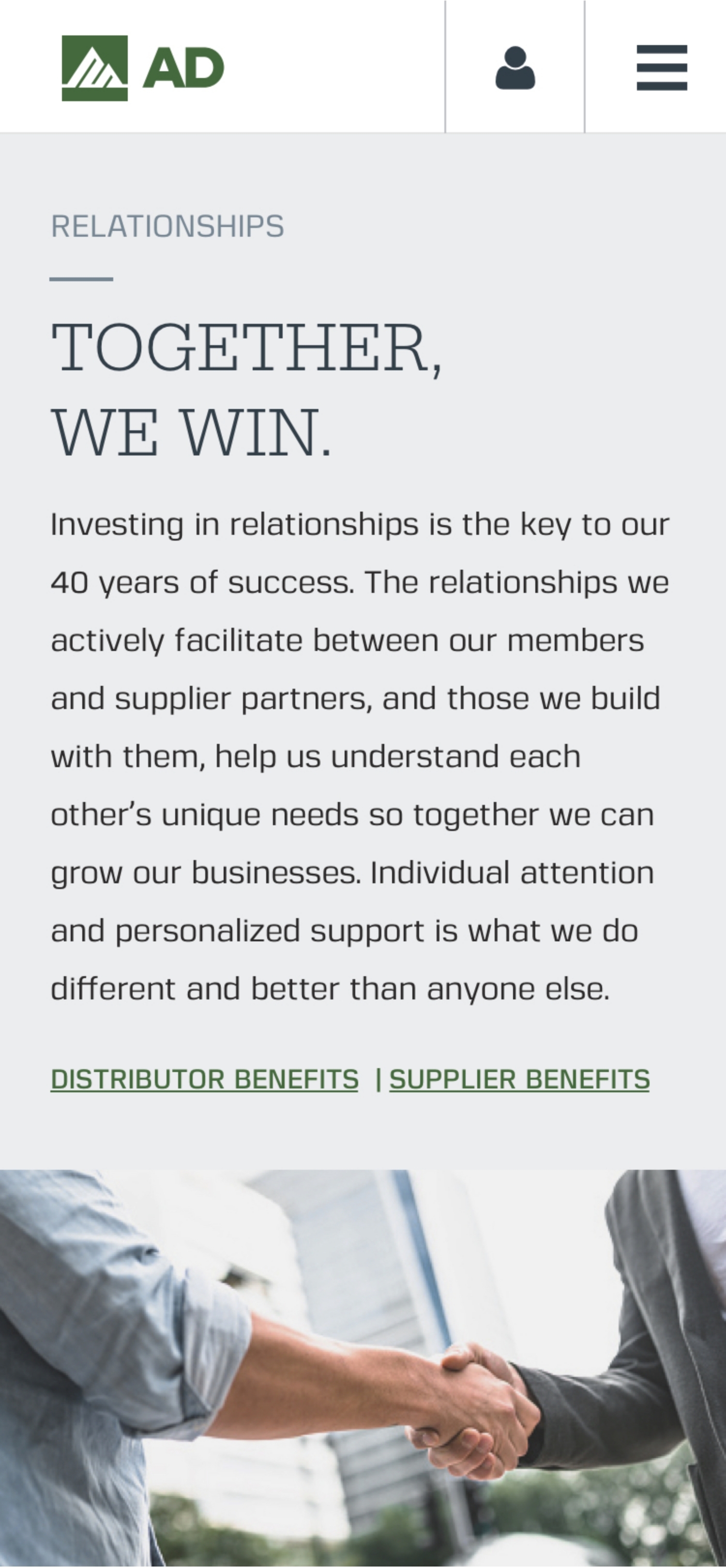 A
brand
built
to
last.
With an engaging new brand in hand, we also refreshed AD's print collateral, helping to seal the deal in a tangible way with prospective new members.
And over time, the brand's adaptable visual style has allowed us to put a spin on the design for annual meeting themes, special editions of their in-house magazine, one-off events, digital campaigns, and more, all while still staying true to the brand's foundations.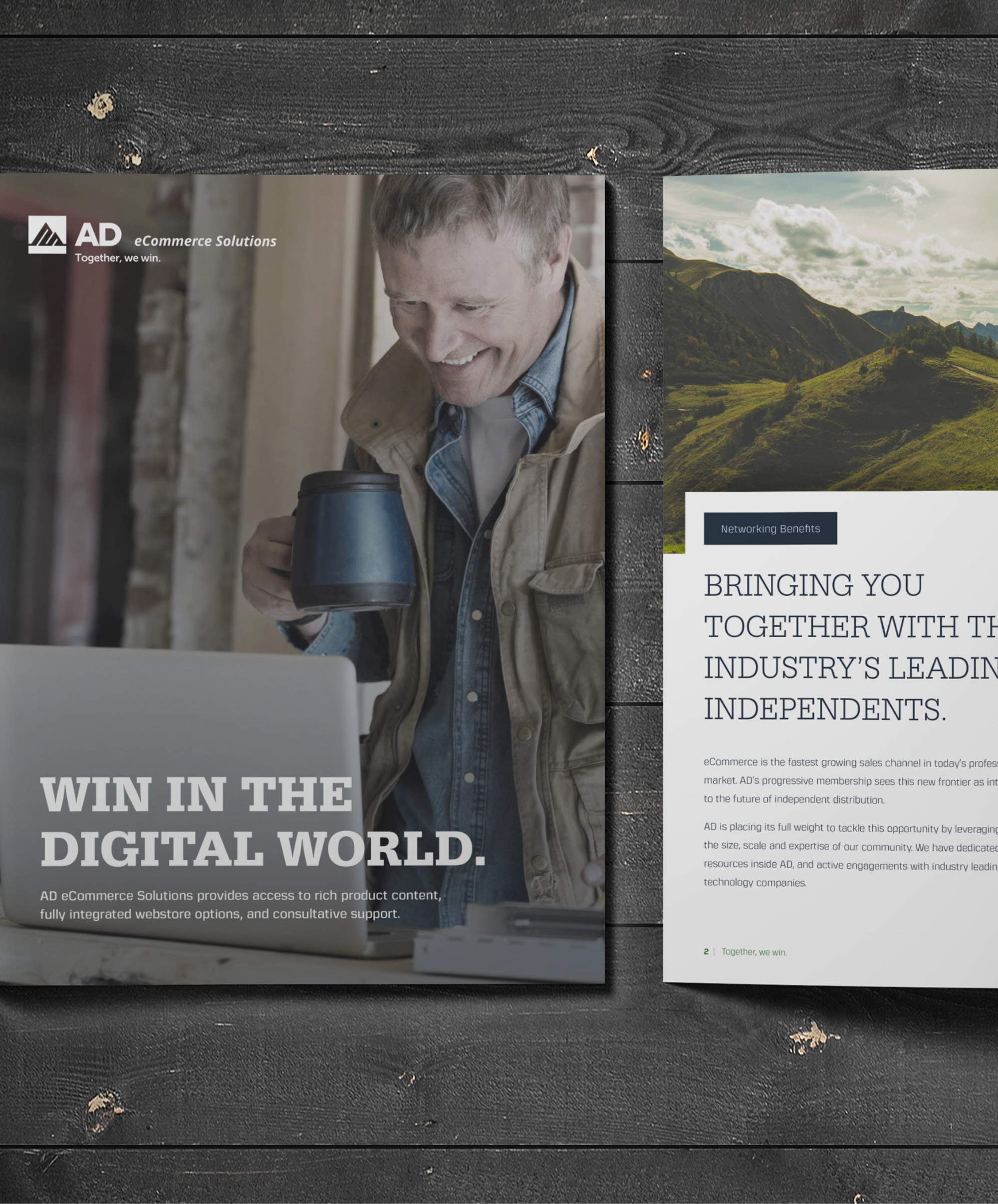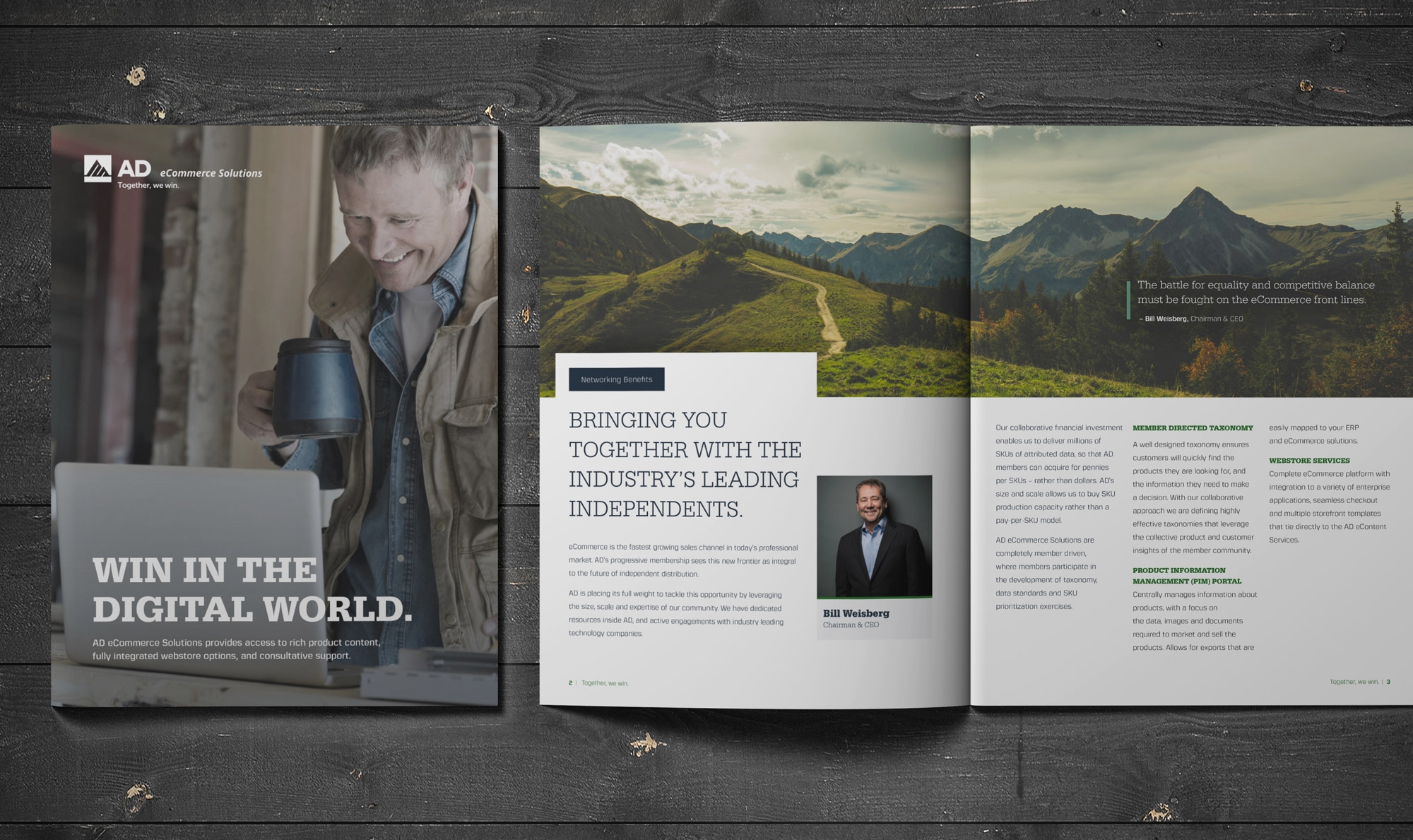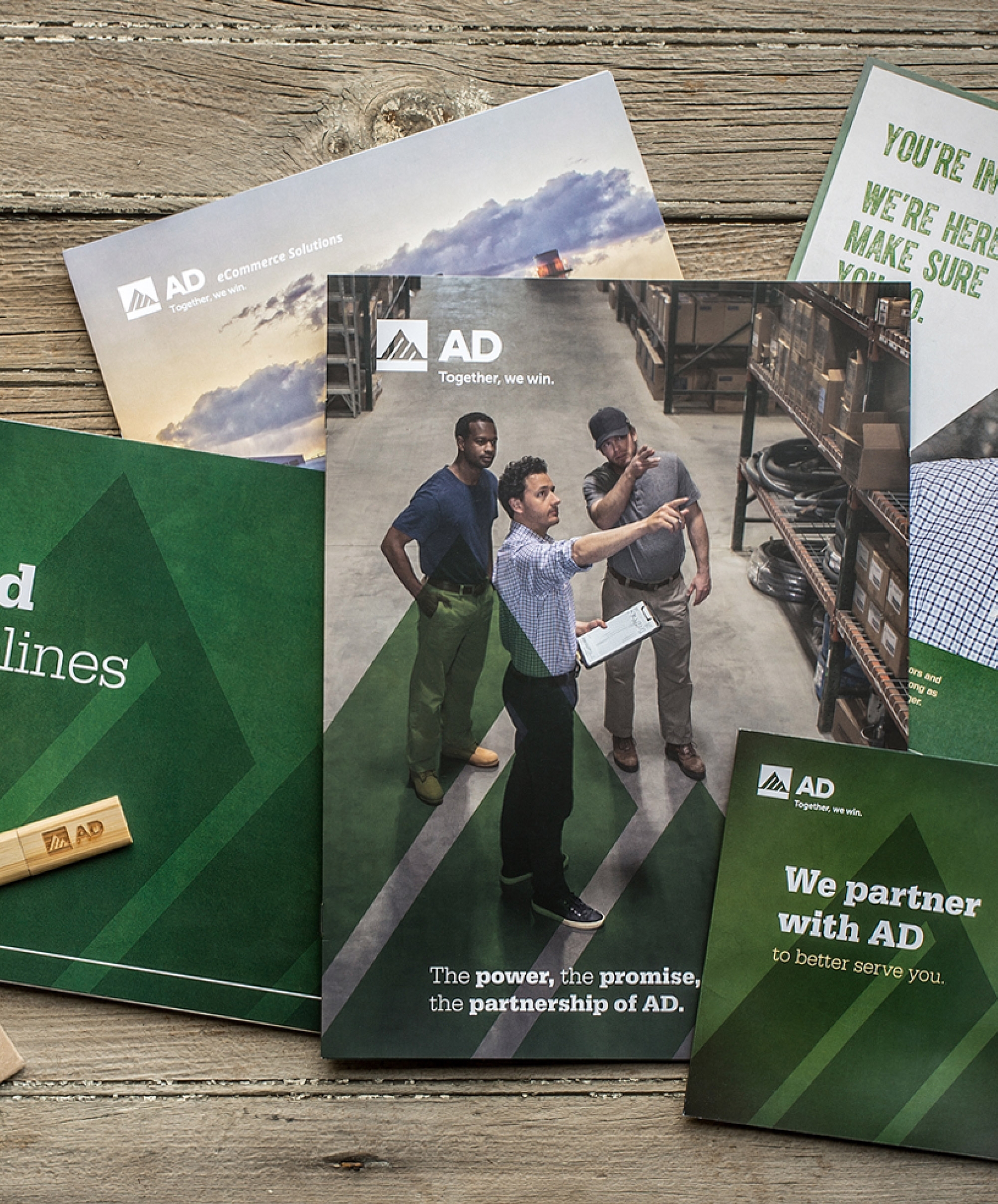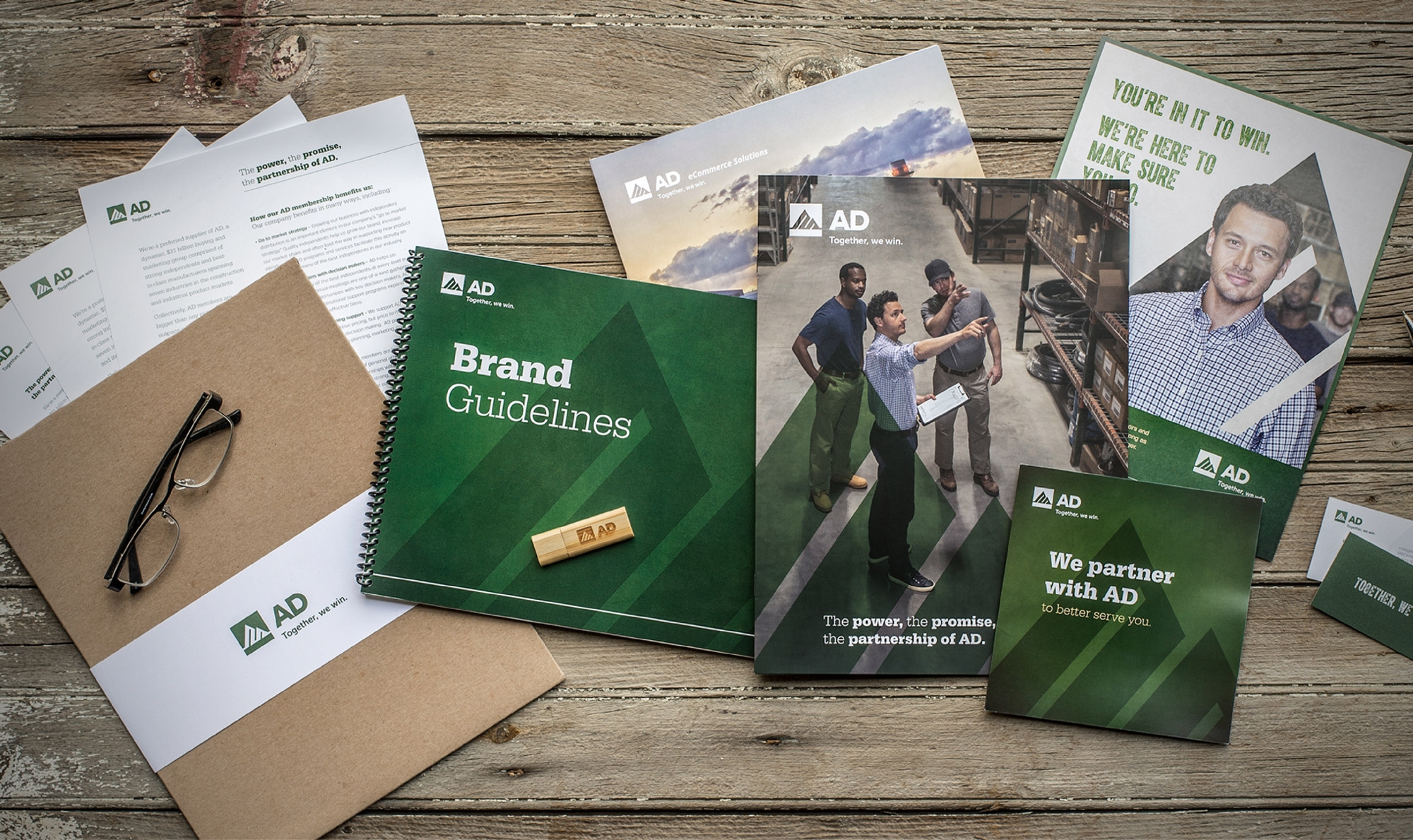 It's a brand built to last and a relationship that has also endured and evolved, because together JK and AD have worked to successfully optimize the impact of every communications touchpoint, which has helped to fuel their continued growth.
Or to put it another way—Together, we win.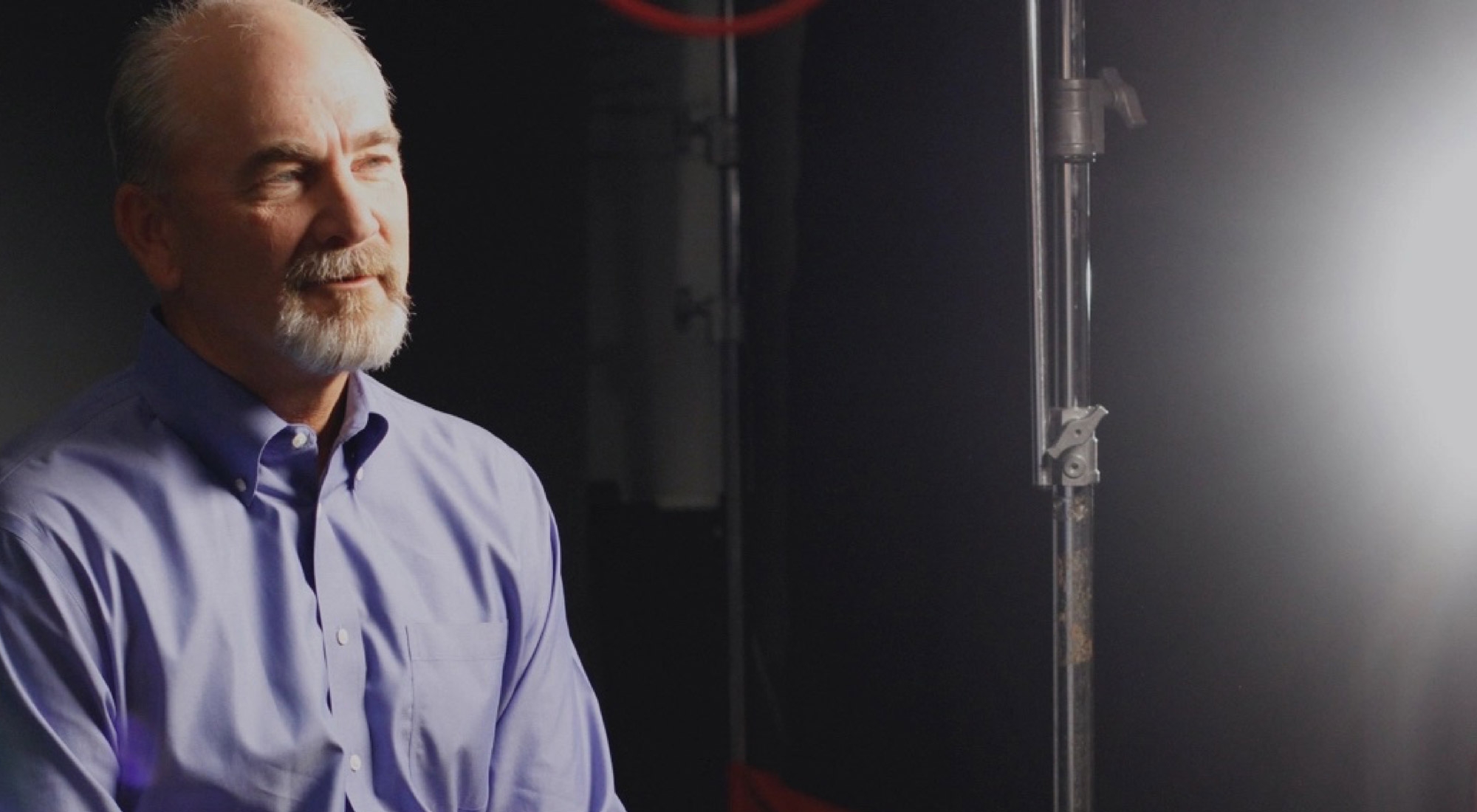 An accessible video style reflects the one-on-one relationships upon which AD's organization has been built.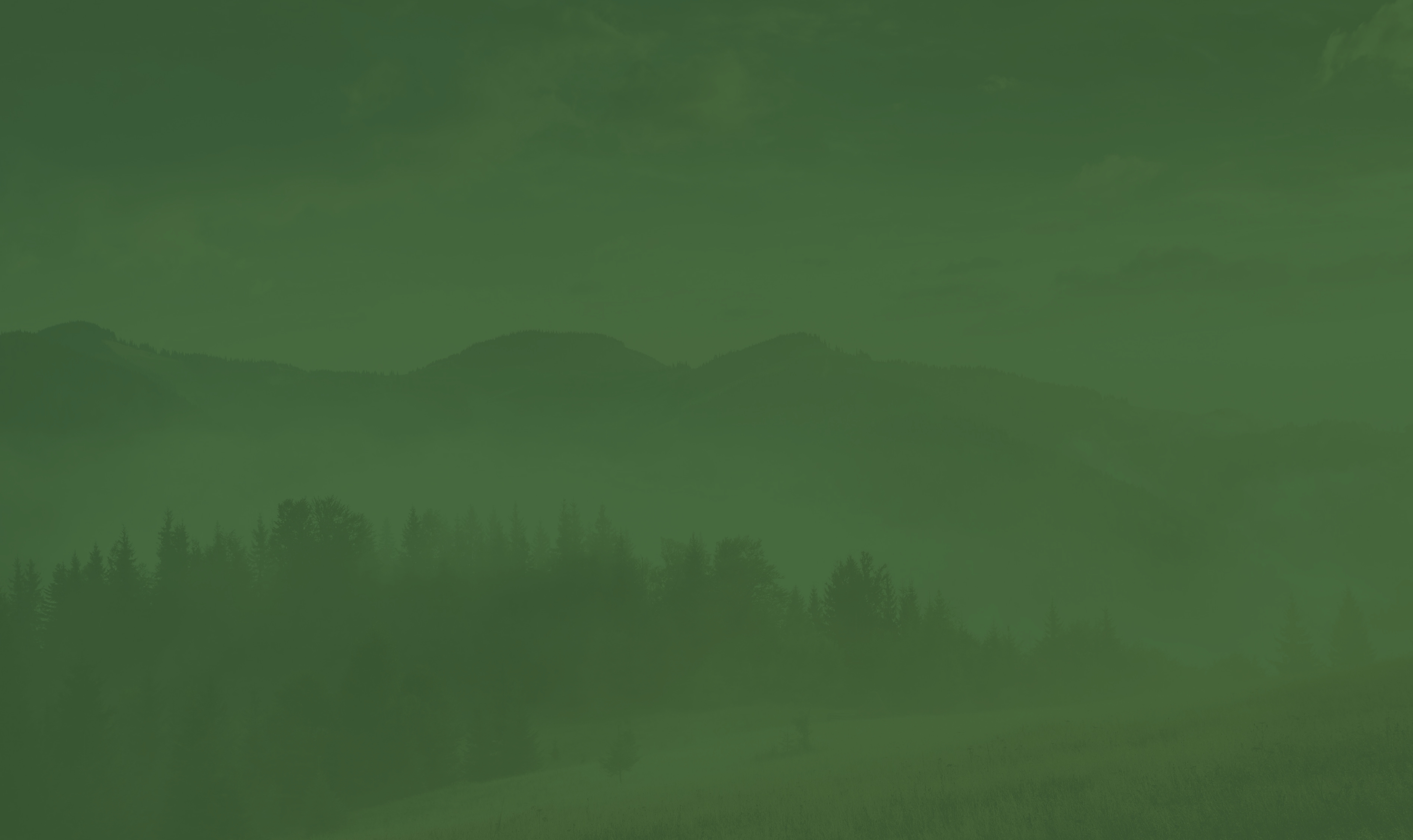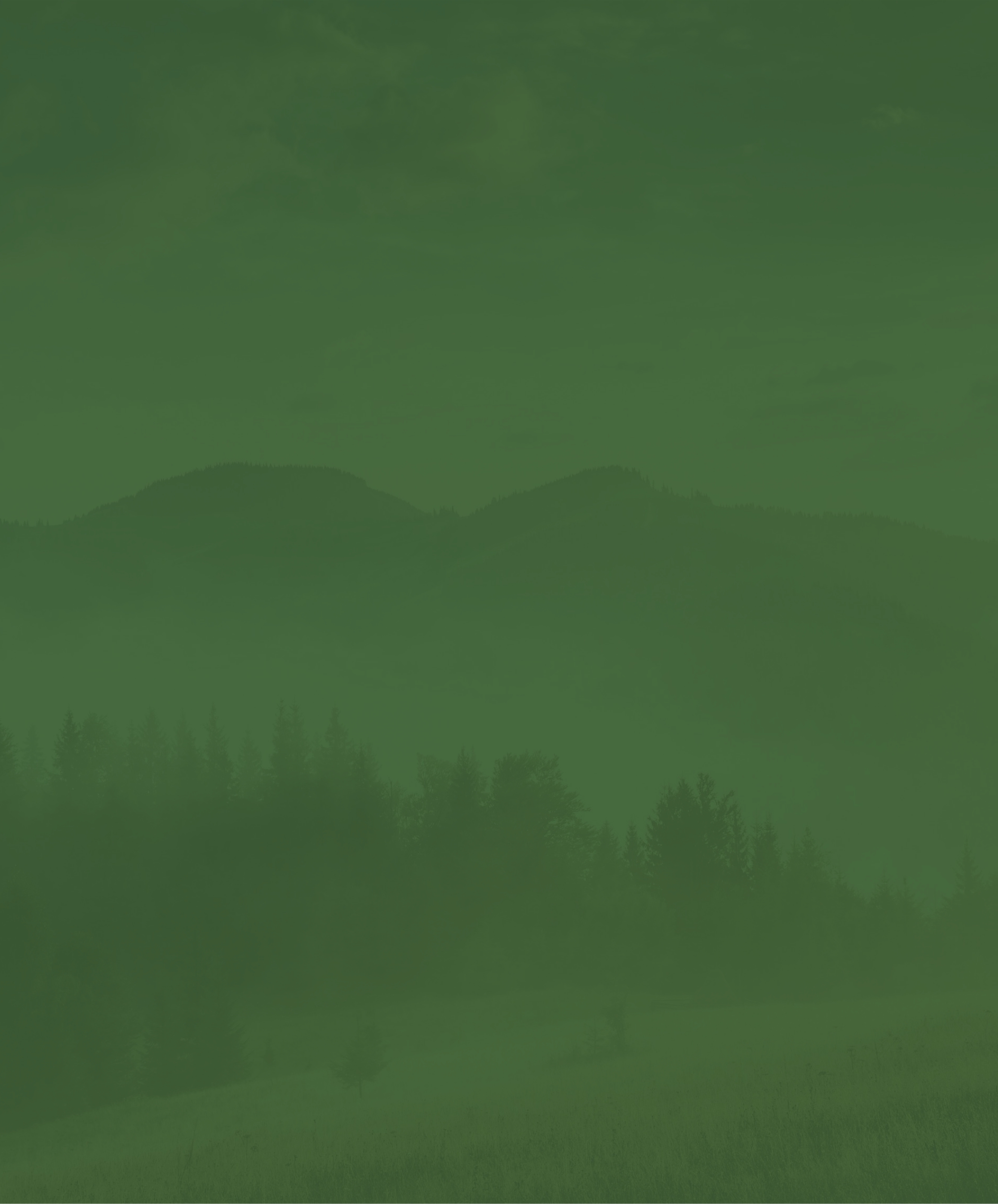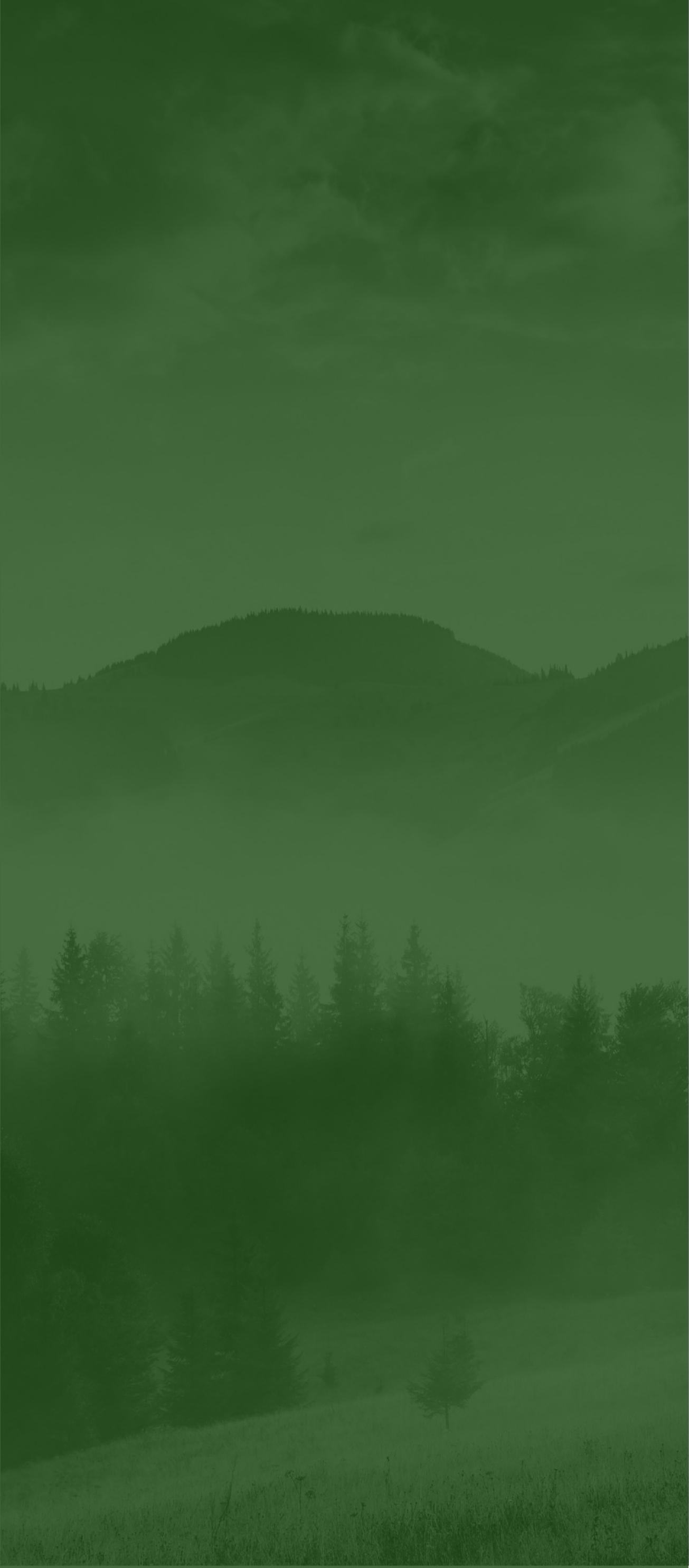 JK helped us really define our vision and share it in powerful new ways, ones that have helped to drive growth for us and our members.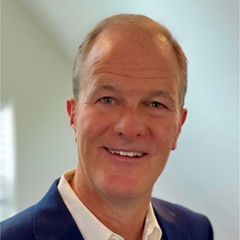 Ted Simpson
Sr. Vice President of Marketing, AD