BPM
A
bold
new
identity
for
a
firm
on
the
rise.
Category
Employer branding, Corporate branding
How
does
a
fast-growing
CPA
firm
continue
to
build
momentum?
Build
a
new
brand
that
instantly
telegraphs
their
value
to
customers
and
employees.
BPM is one of America's fastest-growing tax, accounting, and advisory firms, offering leading-edge services and driven by a real passion for helping others to be successful in work and in life.
While they had grown into one of the nation's most progressive firms, their story and visual identity lagged behind. So we developed a new brand that made it easy for prospective clients and employees to quickly understand what sets them apart.
Deliverables
Corporate branding
Employer branding
Logo development
Messaging
Visual identity
Brand architecture
Brand launch & development
Website design
Campaign development
Guidelines & playbook
Design & copywriting
Video
A
new
mark
that
hits
the
spot.
The original BPM logo was a simple letter mark, which limited the firm's ability to make a memorable impression and build brand equity.
So we developed one that tells the story of their three lines of services coming together to deliver unmatched levels of capability—seen as three waves converging to a central point—and their dedication to personalized service, reflected in the subtle suggestion of a fingerprint in the design.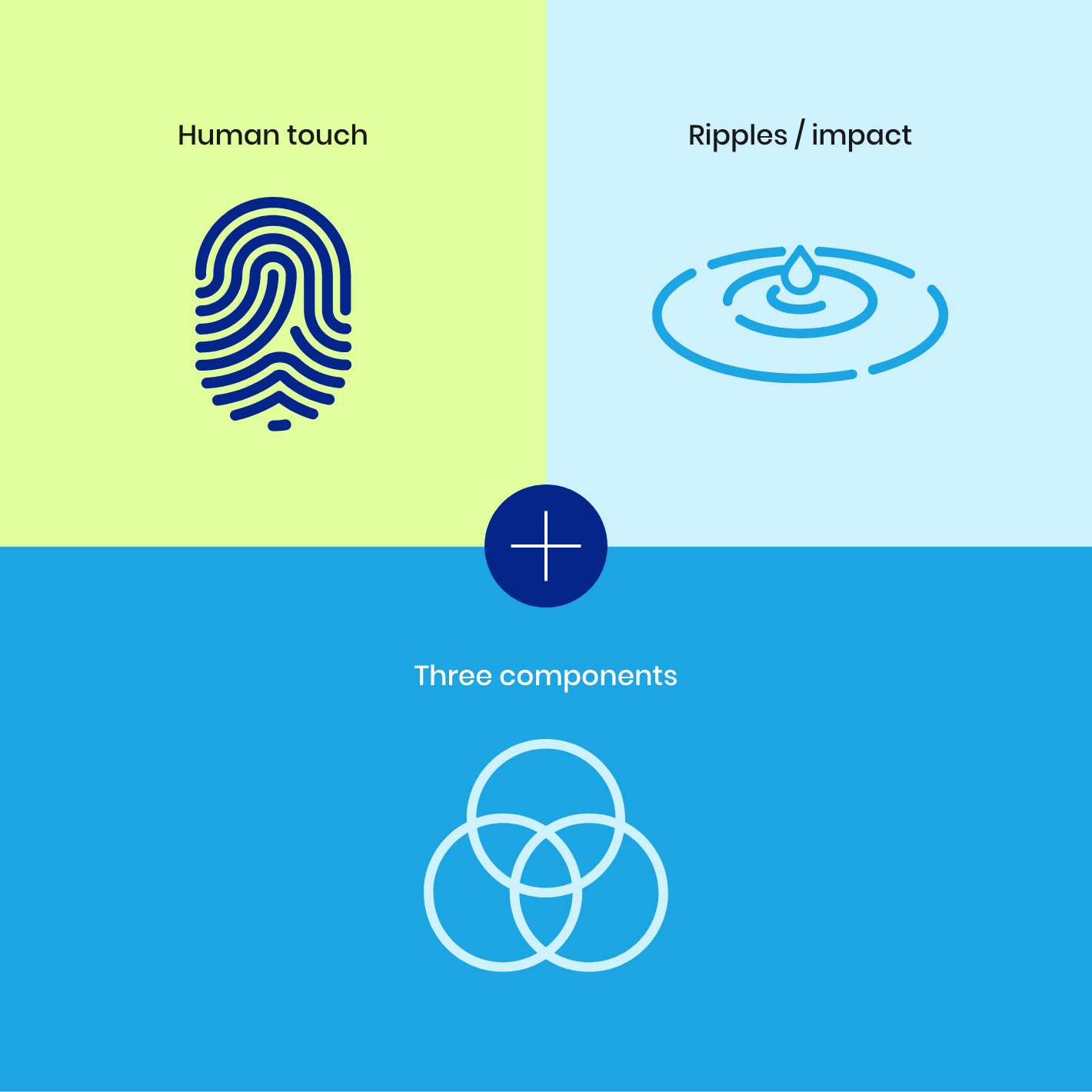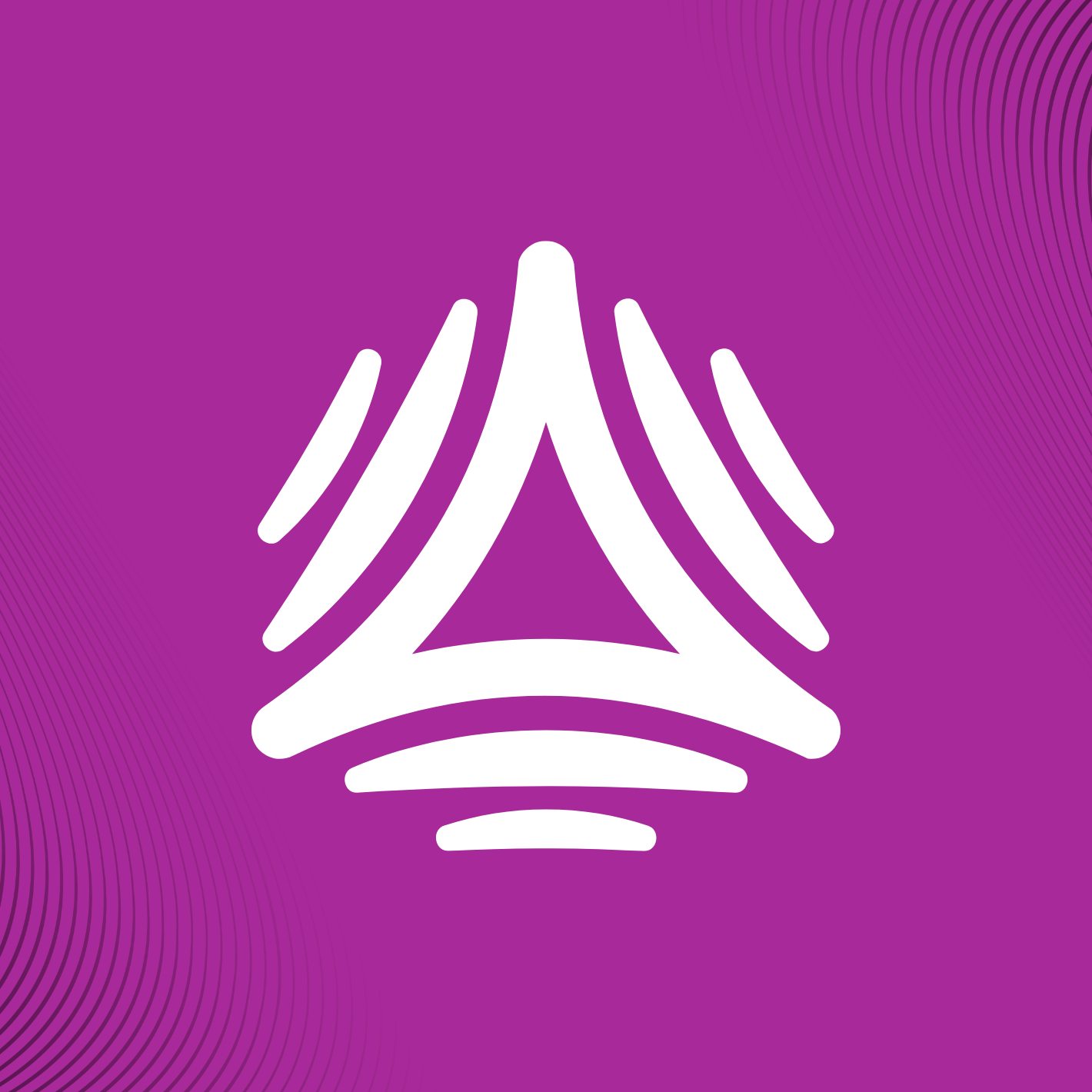 Out
with
the
old,
in
with
the
bold.
BPM's messaging and visual identity had grown quite dated, so we took a clean-sheet approach to building their new brand.
We brought together people from across the company for an interactive branding workshop. Together, we created a new brand story that quickly communicates what sets them apart from their competitors.
We also modernized their visual identity with a bold new color palette, people-focused photography, and unique brand textures.
Our new design system perfectly projects BPM's unique position as a firm that takes a forward-thinking approach to doing business while remaining a trusted, results-driven partner.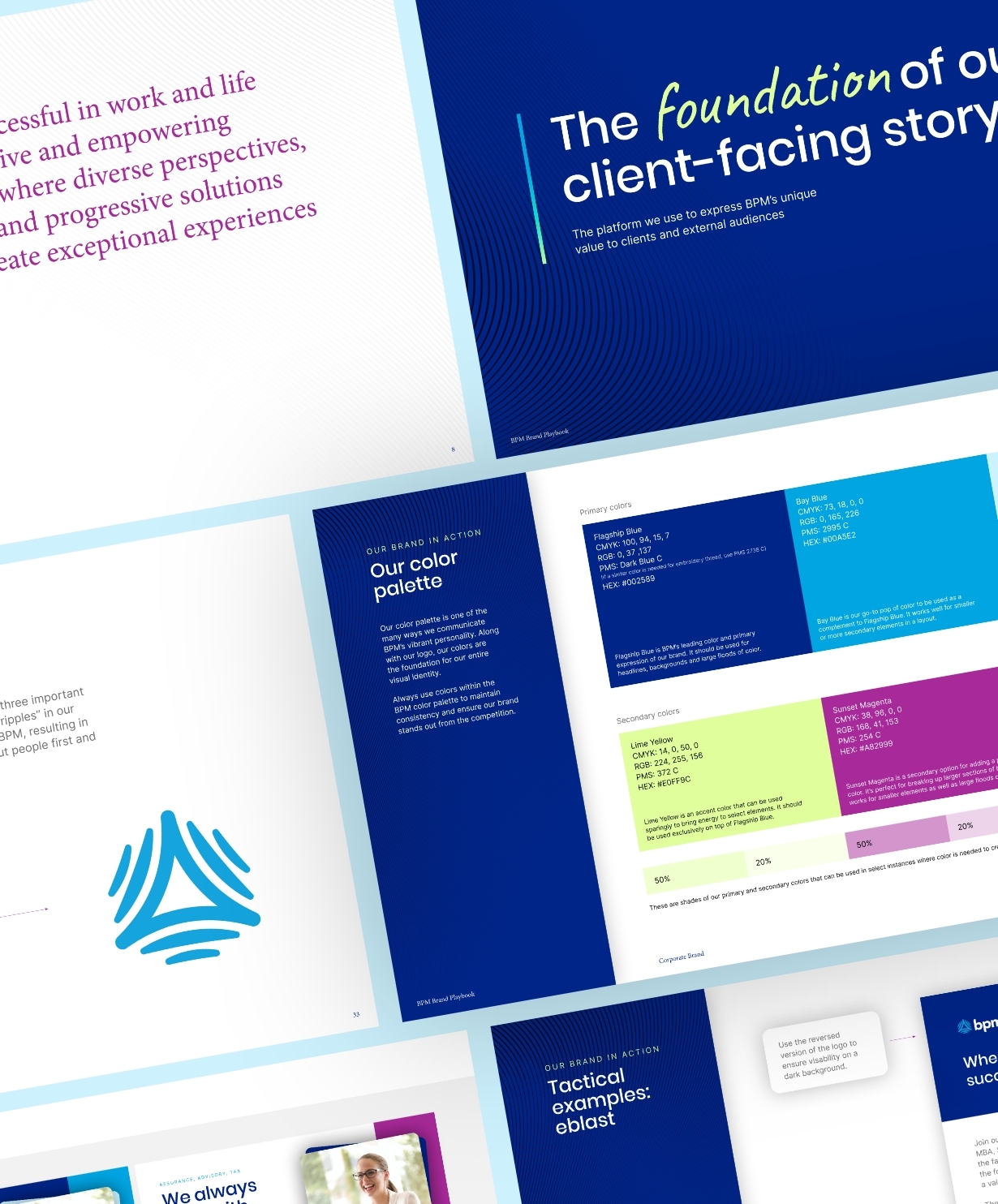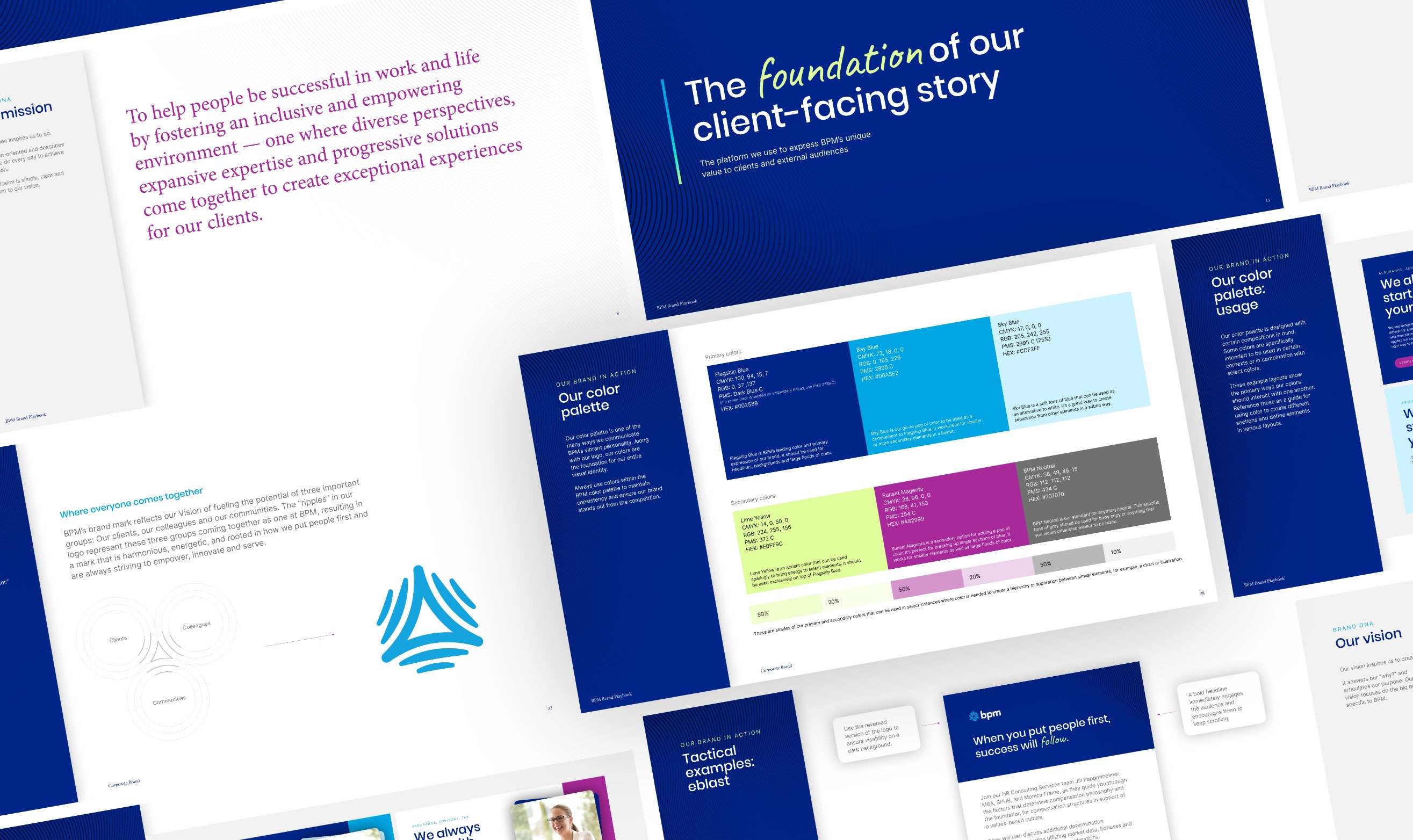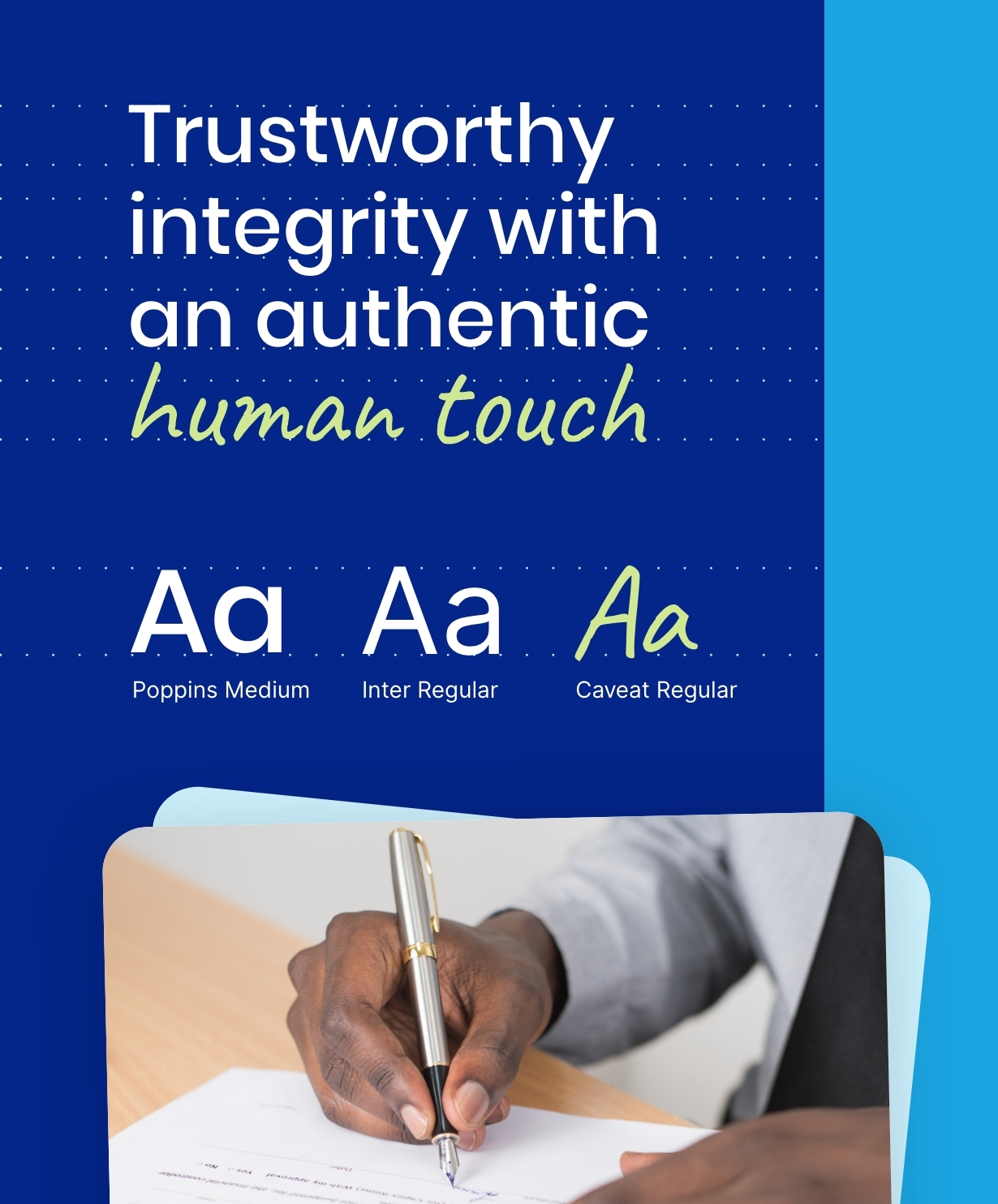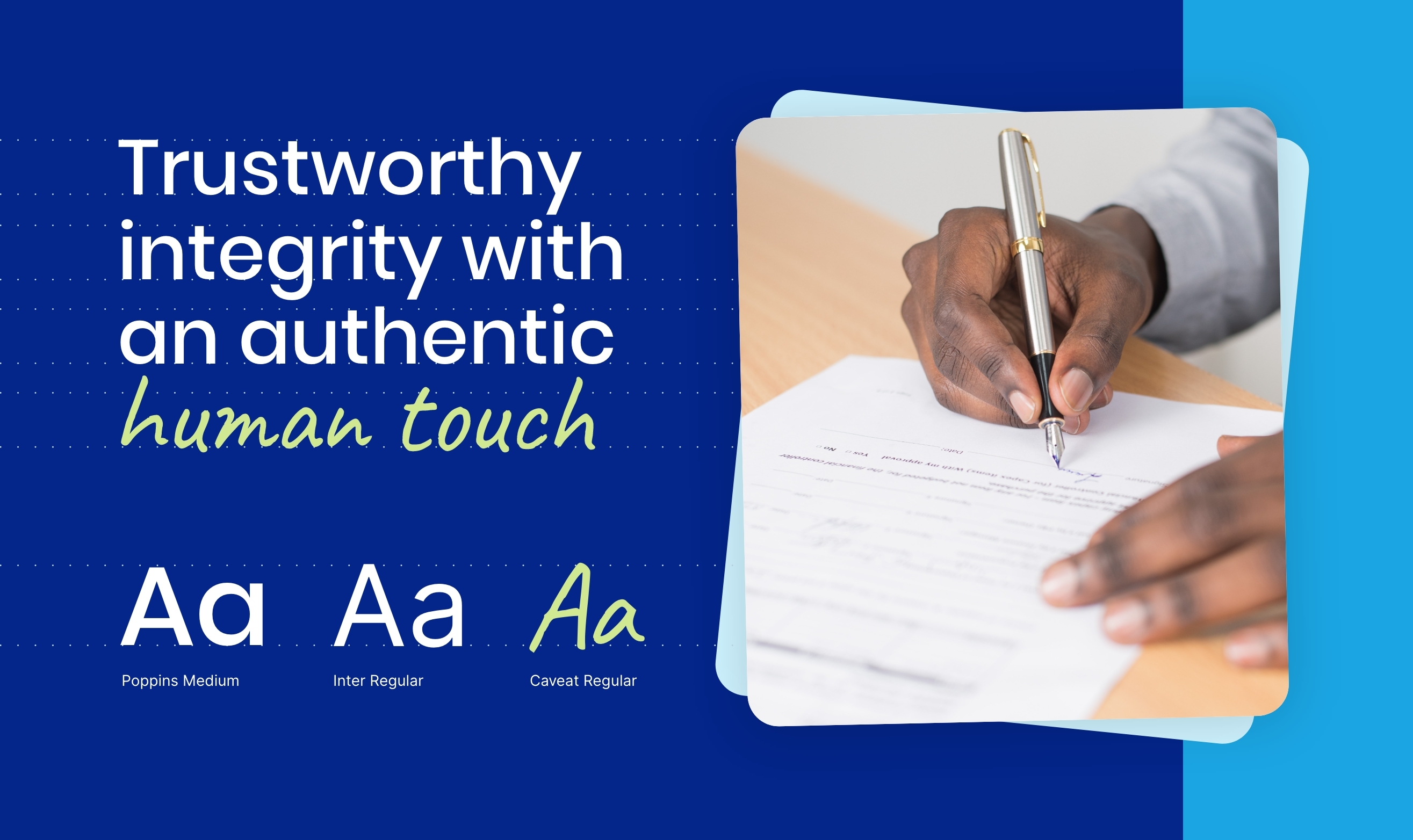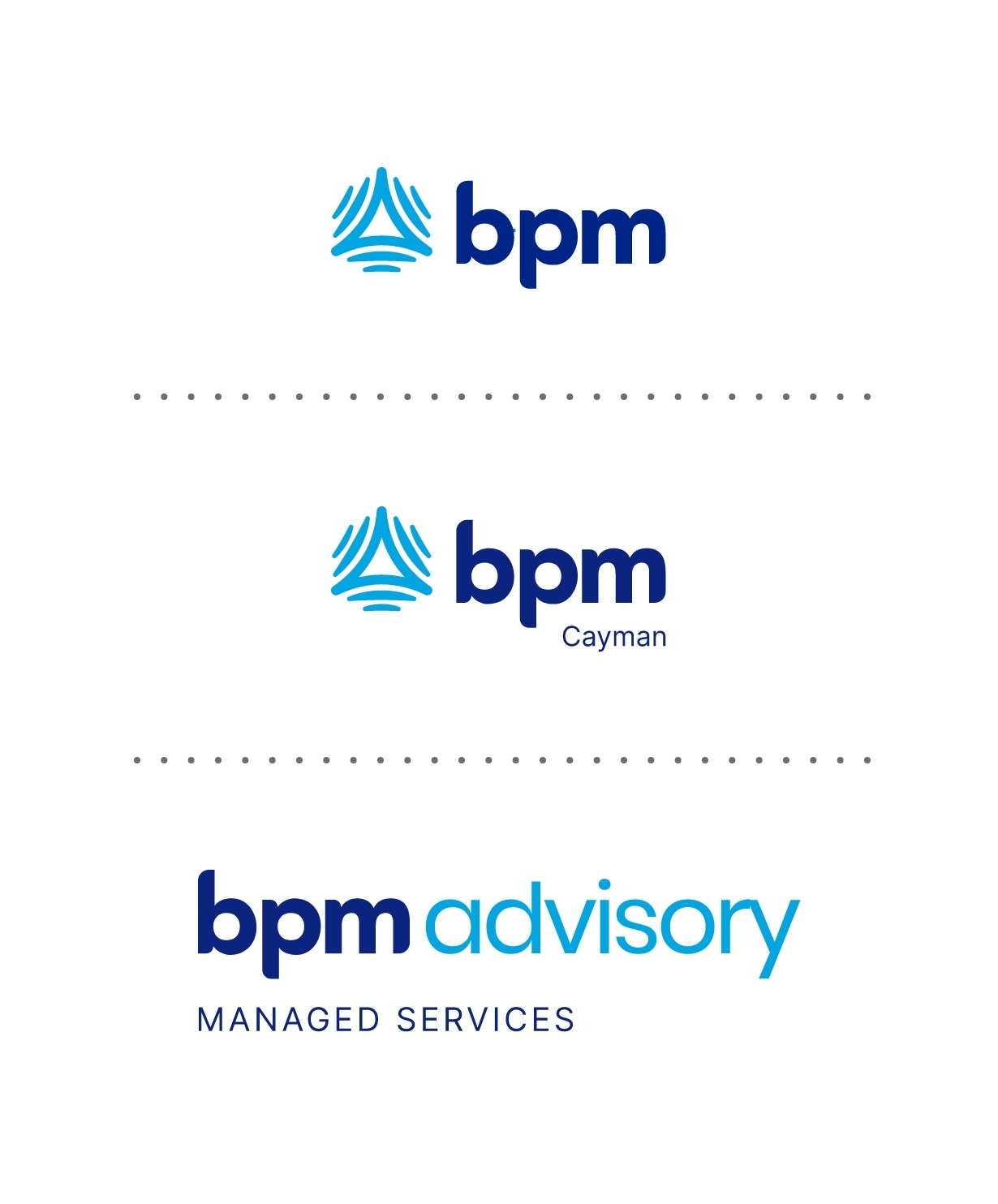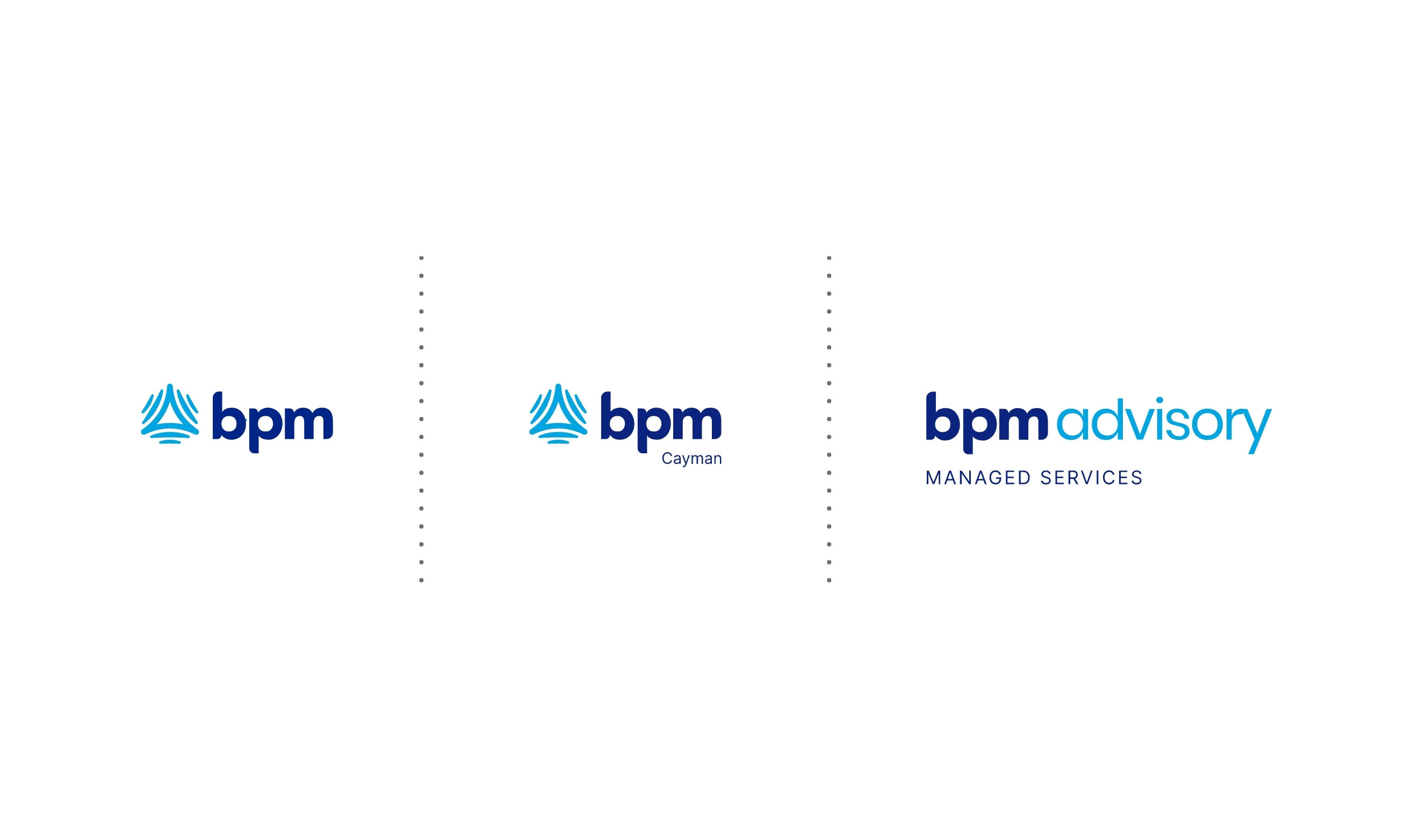 An
employer
brand
built
to
connect.
Finally, we developed a powerful talent story rooted in BPM's new corporate brand identity—but geared specifically to talent.
We created a unique manifesto, an employee value proposition, messaging themes tailored to specific talent audiences, and other employee-focused content.
We put it all together in a playbook that allows recruiters and HR to tell a consistent, compelling, and concise story of why people should choose to work and stay at BPM.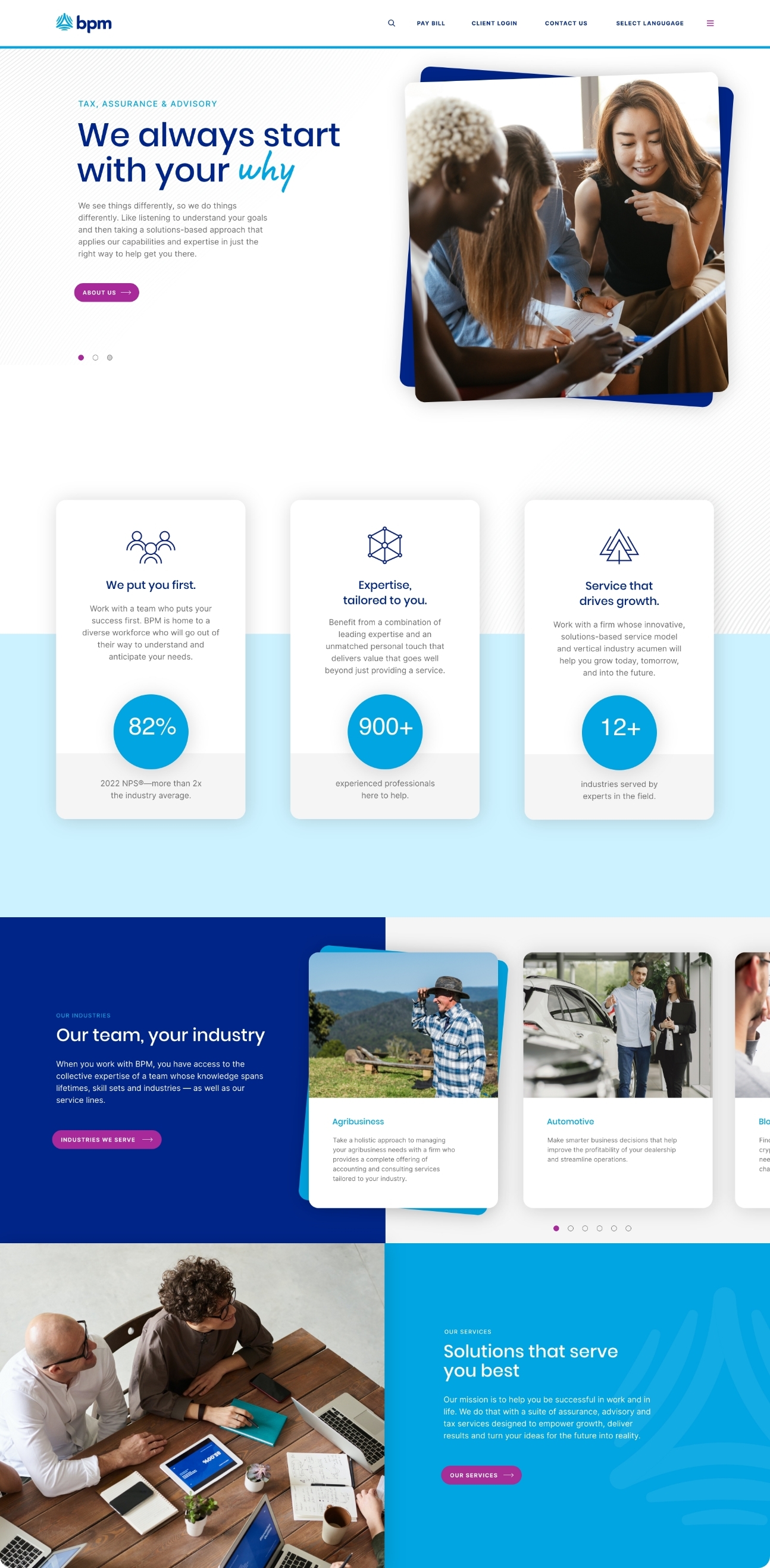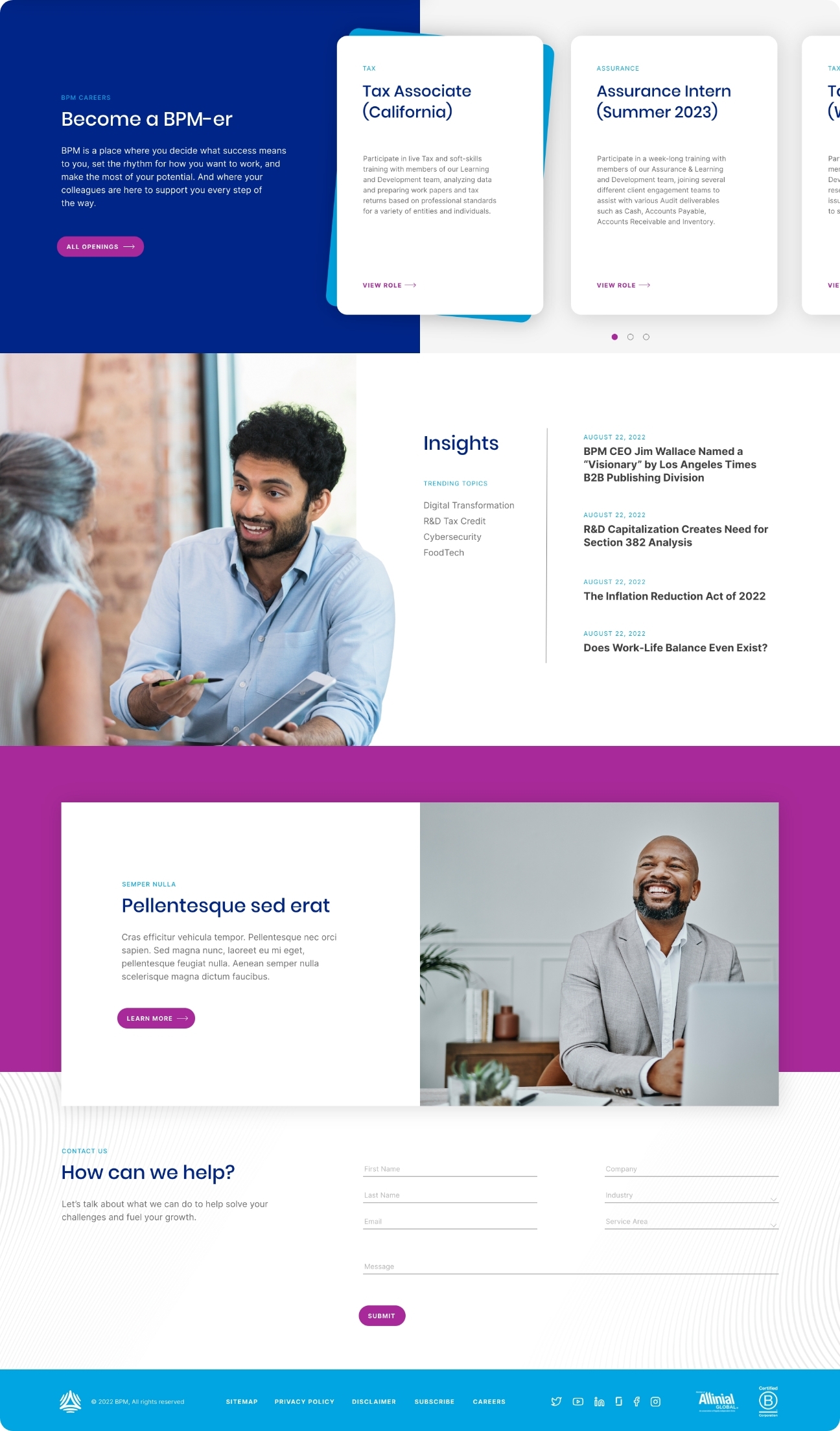 Bringing
the
"firm
of
the
future"
out
of
the
past.
BPM has a long-held vision of becoming the "firm of the future," a partner who can be relied upon to bring the very latest ideas and innovation to their clients and help them to succeed in work and in life.
And while the firm had made great strides in achieving this vision, their brand had held them back in the past. JK was grateful for the opportunity to work closely with people from across the organization to truly understand who they are and craft a new story and visual identity that sets BPM up for success now … and into the future.